Program Spotlight: MS Nursing – Nurse Practitioner
by
UTEP Connect
To qualify to become a Nurse Practitioner, you must already be a Registered Nurse (RN). As a RN, you help others, which is very rewarding. Still, you can advance only so far without additional training and education.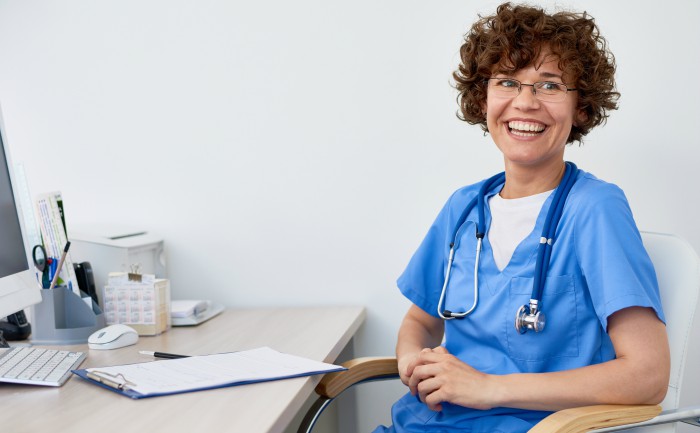 The next step in being able to do more for patients, gain increased responsibility and knowledge, earn more, and have greater opportunities is to become an advanced practice registered nurse – or nurse practitioner. The good news: you can earn your degree online, without interrupting your job or your life to head back to school. 
What is a Nurse Practitioner?
 It's you (a RN), but with more education – usually a MS Nursing degree. Once you graduate and are licensed and certified, you'll be able to do more, like:
Take patient histories
Perform physical exams
Order labs and analyze results
Prescribe medicines
Authorize treatments
Educate patients and families on continued care 
Your MS Nursing curriculum will concentrate on a specialty, such as a Family Practice, Pediatric, or Gerontology. Each specialization comes with different challenges and opportunities. 
What are my job prospects? 
Growth in this career is, frankly, outstanding. Overall employment is expected to grow 31% from 2016 to 2026. There are many reasons for this, including: 
A lack of primary care professionals: Since there are fewer and fewer primary care physicians these days, nurses are filling that gap.
The value of nurses is being more recognized: Nurses are more respected now as playing an important role in delivering patient-centered care that's effective and cost-efficient.
Greater demand for primary and outpatient care: This is due in part to environmental factors, longer life expectancy, and a growing population
More demand in rural and underserved areas: These areas don't have the funds to hire as many physicians, along with the fact that there are fewer physicians available.                                                                                                                                                                                           
How's the pay? 
The difference in salary between a RN and nurse practitioner is striking. The 2016 median income for a nurse practitioner and related jobs was $107,460/year. That's over 60% higher than the $68,450/year median salary of a RN. Remember, your exact salary range will depend on your chosen concentration and your geographic location. 
What's next?
Interested in learning more about UTEP Connect and our 100% online undergraduate, graduate, and certificate programs? Reach out, and an enrollment counselor will contact you directly.
---