School, Family, Work: How to Do It All – and Succeed
by
UTEP Connect
Just because getting your degree online is more flexible, doesn't mean it's easier. In fact, balancing work, family, and school can be seriously challenging.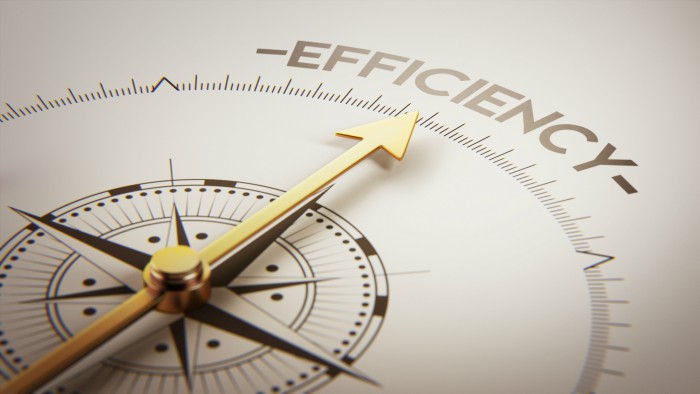 But there's a reason you're going back to school, and the opportunities you'll have once you graduate are totally worth the effort. Besides, there are ways to efficiently and effectively get done all you need to do. Here are a few things you can do to stay focused and productive. 
Plan ahead and prioritize 
When you have a lot going on in different areas of your life, it's easy to just handle the crisis in front of your face. Unfortunately, that's not the most efficient way to stay on track. What you need is a plan.
Create a weekly schedule
Write it down in a day planner (or excel sheet.) Block out things you have to do daily, like get the kids from school, have dinner… and also time for studying and working on projects. Of course, your job will have a set schedule, and you'll need to work around that as well. And don't forget to schedule in some down time – maybe for your favorite TV show, or time with friends. Make the schedule and stick to it: or try to as much as possible.
Check in with school daily
Even if it's just while waiting in line or during commercial breaks. Checking in daily will keep you up-to-date on what's going on with classes and make sure you don't miss anything.
The Rule of Three
When planning your time, write down 3 tasks you must complete each day. When you're finished one, check it off – it's a good feeling. Once your tasks are done, then make a new one. This way, you can see your concrete progress – and you're not getting overwhelmed by taking too much on at once.
Make laundry work for you
When you're home and want to procrastinate on schoolwork, it's easy to think of mindless chores you need to do. But you can change your mindset to make this time productive, instead. Laundry takes a set time, so you can work for the 45 minutes it takes to wash a load, then again during drying time. Unlike other multitasking, which can distract and make you lose focus, here you're turning mindless chores into mindful productive time.
Don't do too many things at once 
Instead of trying to multitask, you'll be more effective by focusing on one job at a time. Studies show that it's hard for us to change tracks often. To go from working in a team at your job, to helping your kid with homework, to attending your online class takes completely different mindsets. The more you can get one thing done, before jumping to something else, the more effective you will be in every task. 
Use psychology 
We have ways of helping you learn. 
If you tend to procrastinate, start by viewing yourself instead as a productive person who gets things done. This is one of those "fake it 'til you make it" moments, but it really does work. 
Pants: otherwise known as, "don't work in your pajamas." When you're working from home in an online degree program, it can be easy to stay comfortable, but you'll feel more focused and be more productive if you change into real clothes. 
Don't just listen to lectures and view videos – take notes. The act of taking notes helps you internalize what you're learning. By the way, so does teaching it. So, once you learn something new, try explaining it to your spouse or a friend. 
Read about good study habits. There are plenty of blogs, articles and books on how best to study. Make a habit of reading about them regularly – even if only for 15 or so minutes each day. You'll pick up tips and tricks that will improve your studying and your grades. 
Listen to "good" music. The right music, ambient sounds or white noise can focus you to study smarter. Just stay away from loud music, songs with lyrics, and catchy beats that distract your brain.
Try to enjoy the material you're learning. I know it's easy to see the process as work and just want to be done with the project or lesson, but there's a reason why you chose your online program. This stuff should be interesting to you. Take some time to appreciate the journey – and not just the completion. 
Keep a good mindset. Those who feel they have to work hard to learn a skill, will be more patient and focused. If you feel like you're innately good at a subject, you'll be easily frustrated when you get to a problem you can't easily solve. This often leads to giving up. So try to keep in mind that growth requires hard work and concentration, and that you learn more by failing. 
Get 7-8 hours of sleep per night. This one's a no-brainer. 
Block out distractions
 When you're online instead of on-campus, it's so easy to allow friends, family ,and work to get in the way of being successful in school. So, you have to be a bit smarter and more committed about how you do your schoolwork. 
Turn off the smartphone during work time. At least put it out of plain sight. Even seeing it will distract you. After all, each "ding" is alerting you that something is happening in your virtual world. 
Stop surfing the web. When you have your laptop open, it's hard not to check email, social media, and your favorite fan sites. Resist the urge. Focus on your work. When you've completed your study time, take a break from your computer altogether. Get up and walk around the block. Go have some coffee. Save the web browsing for another time. 
Learn to say 'no'. You already have plenty of obligations, but there are always new opportunities to stretch your time even thinner. A friend wants to start a tennis group. Your kid's school needs volunteers. You need to decide what's most important right now, and what obligations can wait. Then you need to say no. 
You want to get the most out of your online program and get that degree, while still meeting your other obligations. These tips will help keep you focused and on-track for greater success in school – and in life. 
What's next?
Interested in learning more about UTEP Connect and our 100% online undergraduate, graduate, and certificate programs? Reach out, and an enrollment counselor will contact you directly.
---