The Ultimate Guide to Being a Student Again
by
UTEP Connect
So, you're heading back to school as an "adult learner." Maybe it's been awhile since you pulled an all-nighter, looked at a syllabus, or eaten at the D-hall. Don't worry – in some important ways, you're more prepared for your second attempt at a post-secondary education than you know.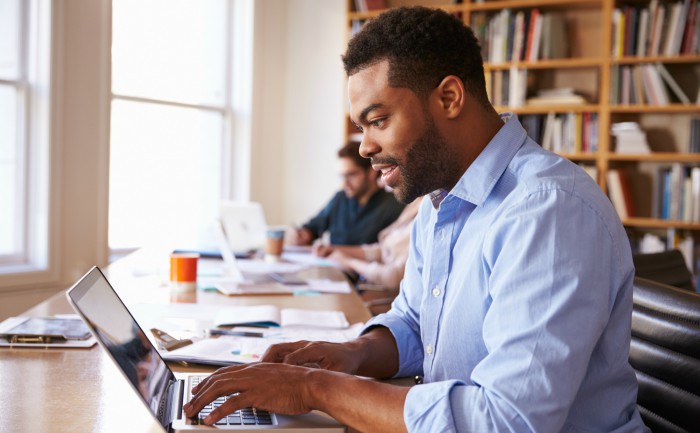 You don't have to go back to school to go back to school. 
The magic of the Internet has made it much easier to get your bachelor's or master's degree without interrupting your life to head to campus. Now, you can finish your degree online, with flexible enough schedule to accommodate your work and family obligations. 
You've gained perspective. 
You've lived a little. So, now you have a better idea of what you really want from a career. When you go back, you'll be more interested in the material, and more aware of your ultimate goals: whether it means a higher salary, doing something you're passionate about, or a career that offers more flexibility. After all, there's a reason you're heading back to school in the first place. You now know exactly why you're investing the time and resources needed to get that degree. This will keep you more focused and energized. 
You know teamwork. 
Virtually every job requires you to work as part of a team. This experience will help you in school, as well. Even online students often have to work in groups on class projects. With so many remote employees these days, chances are you've had to collaborate in teams online. You share files. You work well with others. You present over Skype. You will be well prepared to do the same in the virtual classroom. 
You know how to be organized. 
There may be no more important skill in determining academic success than the ability to be organized. Time management, scheduling, juggling competing priorities, and meeting deadlines are all skills you've most likely honed at work. So, what you've learned on the job will definitely help you learn in school. 
You can communicate and listen. 
Interpersonal, communication, and presentation skills that you've learned at work will translate well to school. Being able to write clear, concise emails to your professors and classmates makes for less confusion. Because of your work experience, you'll be better prepared and more comfortable sharing your thoughts and answers in class, collaborating on projects, presenting ideas, and asking insightful questions that help you and the entire class to learn more effectively. 
You can solve problems. 
Think about some of the challenges you faced as a teenager. Even though they seemed monumental at the time, for most of us, they don't compare to the problems we've faced since then. You've most likely moved from being a dependent to having dependents. Job stresses and financial issues can be truly daunting. You've learned hard, valuable lessons in your time away from school. 
You've learned to improvise and solve problems. These skills will help you in class. Not only can you now think better on your feet, but you won't be easily overwhelmed by workloads and challenging assignments. Your life-lessons have taught you to problem-solve in class, as well. 
The time you've spent away from school hasn't been wasted. All you've learned in life and at work has set you up for real success when you head back for your college degree. So, don't be nervous. Be excited for your new future.
What's next?
Interested in learning more about UTEP Connect and our 100% online undergraduate, graduate, and certificate programs? Reach out, and an enrollment counselor will contact you directly.
---