Master's in Homeland vs. Cybersecurity
by
UTEP Connect
If you're considering advancing your future in security, you may be wondering what sector is the right fit for you. But did you know that you can get a master's that combines both homeland security and cybersecurity to make your choice that much easier? Here are the basics of what you need to know.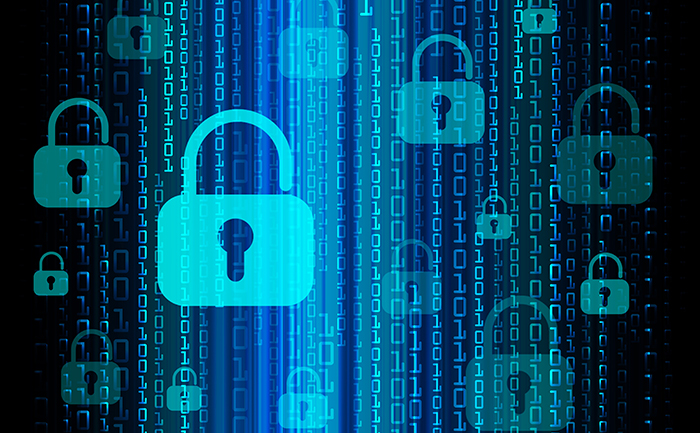 What Is Homeland Security?
 When homeland security is mentioned, we normally visualize large scale counterterrorism efforts. While this is certainly one aspect of the field, it is not the only one. The responsibilities of professionals in homeland security actually reach much further than one may expect—especially, as former Secretary of Homeland Security Jeh Johnson said in a speech, "homeland security means very often something you never hear about."  
Here are just a few key responsibilities: 
Helping With Disaster Relief: Work with local communities and leaders to respond to any major disasters, from hurricanes to terrorist attacks.
Protecting the Economy: Enforcing trade laws, guarding transportation systems and patrolling water bodies to ensure safe trade between our country and others.
Protecting U.S. Borders: Working to stop crime from other countries from reaching the U.S., as well as managing immigration laws and benefits.
Stopping Terrorism Threats: Collecting information about terrorism groups, protecting American leaders and ensuring public safety at special events. 
With so many high level responsibilities, there's no shortage of fulfilling and high-paying career paths for you to follow. Here are a few possibilities with salary information from the Bureau of Labor Statistics or Payscale: 
Getting a master's in homeland security will prepare you to enter a field where protecting those around you is your main priority. The opportunities may vary, but the impact does not.
 What Is Cybersecurity? 
With the rise of technology comes a rise in technology crime. In 2021 alone, IBM reported that the economic impact of cyber-attacks in the U.S. went from $3.86 million to $4.24 million. According to the Department of Homeland Security (DHS) website, Cybersecurity was actually officially made one of the DHS's top priorities in 2021.
 Cybersecurity professionals implement measures to stop these cyberattacks and keep digital systems safe. After all, so much of the modern world revolves around the exchange of data and information that should be kept confidential for both national and personal security. In order to keep our information protected, cybersecurity workers undertake a wide range of responsibilities involving these five distinct types of security:  
Critical infrastructure security - Involves infrastructure that is critical to the modern world, such as traffic lights, electricity grids and hospitals.
Application security - Includes mobile and web security with a focus on encryption, authorization, firewalls and antivirus programs.
Internet of Things (IoT) security - Secures devices connected to the internet from potential harm by analyzing risks and troubleshooting vulnerabilities in a system.
Cloud security - Consists of procedures that aim to protect data stored online via the cloud from hackers, malware, theft and deletion.
Network security - Protects network data from threats using access control, network analytics, application security programs, VPN encryption and more. 
To truly understand the field, you must first have a comprehensive understanding of how these types of security play a role in the protection of data. Getting a master's to advance your knowledge of cybersecurity will allow you to delve deeper into these aspects of the field, so you'll be ready to become and lead the first line of defense when cyberattacks happen. If you're passionate about combining these security initiatives with computer science, there are lots of different paths available to you with a master's in cybersecurity, such as: 
Getting a Degree That Combines Both
 Homeland security and cybersecurity tend to intersect in many ways, as the core of each lies in protecting the nation and its people. Though the details of the two fields may be different, they still work together to create a combined defense against threats of all kinds.
Given the many similarities and differences between the two, it can be difficult to choose which route to take. Fortunately, with UTEP's online Master of Defense and Strategic Studies, you don't have to choose. This fully online program is one of only a few graduate programs of its kind in the U.S. offered at a public research university. With this unique degree, graduating students can expect to qualify for positions with employers like the Department of Homeland Security, Federal Bureau of Investigation, Department of Defense, and more. UTEP also has a partnership with the  Sergeants Major Academy at Ft. Bliss and students from the Academy are eligible to participate in the program at a preferred tuition rate.   
The courses are designed to include features from both cybersecurity and homeland security to provide a well-rounded education on strategic planning. Experienced professors with backgrounds in all aspects of the field, from law to counterterrorism and modern warfare, work to combine theory and practice so that you walk away with a strong understanding of intelligence and national security. 
What's Next
Are you ready to make a difference? Reach out to a UTEP Connect enrollment counselor to learn more about the Master of Defense and Strategic Studies degree and whether it seems like the right fit for you.  
---