10 Things They Don't Tell You at Graduation
by
UTEP Connect
You've put in years of hard work, and graduation season is finally here. While you're celebrating a job well done, here are the pieces of advice you don't often hear before entering the next phase of your life – your career.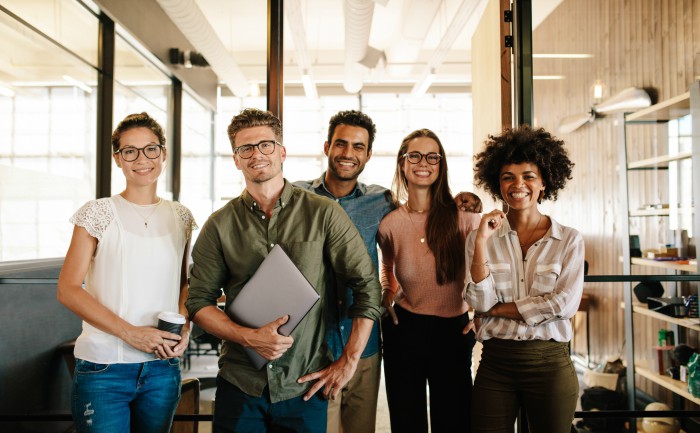 1. Develop habits that will take you far.
Everyone thinks about the culmination of a big project – and the delivery, presentation, and glowing feedback to follow – but in reality, it's establishing good habits that catalyze all of the above. When you start a new job, make sure to take time to establish your routine, ask for feedback, and do the little things that will allow you to work thoroughly and efficiently to see a project to completion.

2. Find value in grunt work.
Your first job after earning your degree is sure to offer plenty of learning opportunities and maybe some less glamorous projects as you're getting ramped up. Embrace these moments and identify the value that comes with each. If nothing else, it'll help give purpose to even the smallest tasks en route to the more focused projects that'll come down the road.

3. Know what sets you apart and articulate it.
You're one of a kind, but so is everyone else. Take some time to reflect on what differentiates you from the pack and create an elevator pitch on your unique skills and intangibles, in case it comes up in an interview scenario.

4. Your job starts before day one.

Your work at a new organization or in a new field should start way ahead of your official start date. Do research in advance, speak with like-minded professionals, and read up on strategies for success in your new field. This way, when you show up for day one, you will be ready to hit the ground running and feel like you are already an integral part of the team.  
5. Networking is important. Forging genuine relationships is even more important.

Speaking to people in your field is valuable for a variety of reasons. It'll help you stay-in-the-know about new opportunities, best practices, and diverse ways of thinking. More importantly, though, you'll have to forge genuine relationships  – and sustain them – in order to truly excel.

6. Learn when to say no.
When you're new to a job, it's tempting and often easy to say 'yes' to any- and everything. While you should be helpful, flexible, and willing to collaborate with others, it's important to position yourself strategically and approach saying 'no' with the same sense of purpose. Your time is valuable, and it's up to you to put yourself in a position to do your best work – often that means not biting off more than you can chew. Be open, honest, and reasonable in your decisions, and your colleagues and boss will understand.
7. Invest time in your personal financial literacy.
Each new job comes with its own set of administrative tasks and financials to navigate. Take the time to learn more about your taxes, benefits, and 401k, and other aspects of your offer so that you can feel confident every step of the way.

8. Mistakes happen. How you respond to them is the real test. 
You finally land the job you've been working toward for years, and you make a mistake in your first few weeks. Don't panic. Everyone – and we mean everyone – makes mistakes. Even Bill Gates once said, "It's fine to celebrate success, but it's more important to heed the lessons of failure." If something goes awry, remember to stay resilient, transparent, and committed to finding the right solution.

9. Keep your skills up-to-date.
The landscape of your field will never be the same as it is today – keep that in mind as you move forward in your career. Do the necessary research on how to best keep your skills sharp – from webinars to conferences, certificate programs, and continued education.

10. Set your goals in pencil.
One of best things you can do after graduation is take some time to outline and define your goals for the immediate and long-term future – just make sure you leave room for your own growth, evolution, and change along the way. You never know what you might learn in your next career step that could inform what you want to do in the step after that.
What's Next?
If you are getting ready to graduate, we wish you good luck and many successes ahead. Remember to invest in your continuous personal and professional growth through education and on-the-job training. Our team is always here to help, with brand-new 100% online undergraduate, graduate, and certificate programs added to our portfolio on an ongoing basis. If you have questions, want to strategize for the future, or are already interested in a flexible program that can help you take your career to the next level, reach out, and an enrollment counselor will contact you directly.
---