4 Ways Online Students Can Make the Most of the Summer
by
UTEP Connect
Summers as an online student offer a unique question – is it best to stay the course and take summer classes or spend a few months pursuing another learning experience? Whether you decide to re-up on your coursework and drive forward toward graduation, or stretch your mind and take on something new, here are a few ways you can spend your summer as an online student: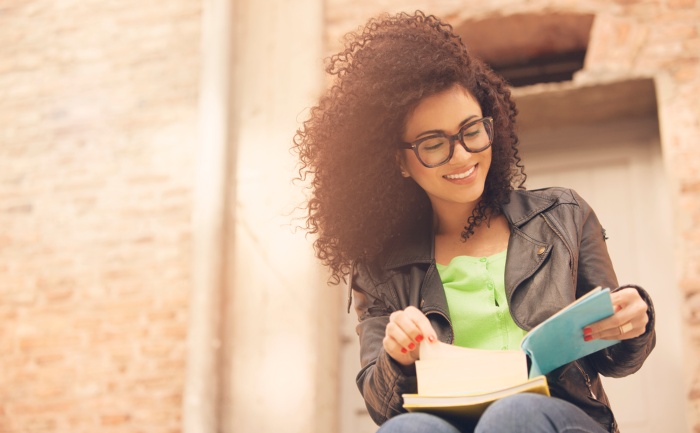 1. Try an internship.
Summer is a good time to try out a new industry, test out a future career path, or gain a skill set outside the classroom (or classroom portal!). The good thing about internships is that they're usually relatively flexible and don't always require a huge time commitment – and some even offer course credit or compensation. That means you can reallocate the hours you would have spent taking online classes at an internship to gain hands-on experience you might not otherwise get.

2. Do research on a topic you care about.
One way that you can complement your studies is by taking on a research project. If you took a class that had a strong impact on you in the past year, you can see if its professor would be willing to support you in independent research over the summer. While you may need a break from your usual online coursework, this will give you an opportunity to dive deeper into a subject of interest and even become an issue area expert. Who knows? With a proactive approach, you could even get published before you graduate!

3. Travel or study abroad.
If you have time off built into your summer, consider studying abroad or exploring a new area you haven't yet been – even if it's nearby. Although it may be a little more difficult to imagine yourself as an online student joining a study abroad program, there are proactive steps you can take to make it happen. Speak to an academic advisor to see if your studies lend to any short-term study abroad programs. Learning about new cultures, people, and ways of life can be a valuable learning experience within itself and will give you an opportunity to learn while logging off.

4. Take more classes to finish your degree.
If, at the end of the day, you know that the best decision for you is to keep taking classes – then do it! Every online learner is different, and while some look forward to a pause in study over the summer, others prefer to power through and get it done so they can graduate on-time or even early.
What's Next?
Considering getting a second degree or coming back to finish a degree you had previously started? Explore your options with UTEP Connect's convenient, 100% online undergraduate, graduate, and certificate programs. Our enrollment counselors are available to help. Simply reach out, and we will contact you directly.
---