How to Ace Your Post-Graduation Job Interview
by
UTEP Connect
You've spent so much time preparing for this moment, and with your diploma in hand, you're ready to take your first post-grad steps. First stop? The job-application process. As you apply to more and more jobs, you'll start hearing back from those who want to interview you. Here are some tips for acing your first post-graduate job interview, so you can saddle up for the next step – starting your career.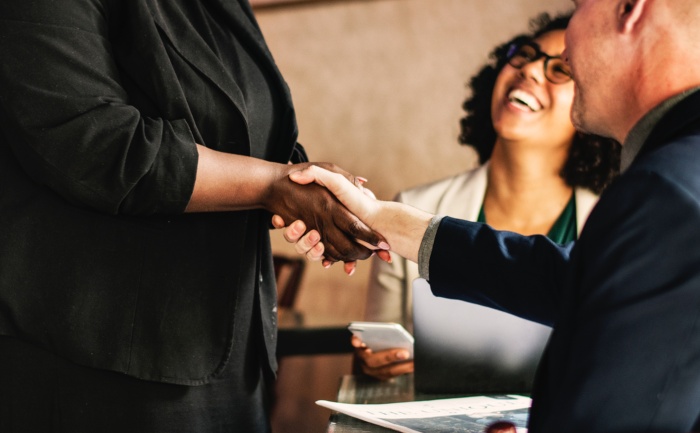 Dress the Part.
You don't need to go overboard and spend a lot of money to look the part, but the little things go a long way. Consider this your first opportunity to prove that you pay attention to detail – iron your interview outfit, make sure you look sharp and pulled together, and dress respectfully in a way that would match (or exceed!) the dress code you'd follow if they hired you right on the spot.

Know your industry.
Every industry comes with its own specific language, and questions that help interviewers assess your potential to succeed. While employers won't expect you to speak as if you've been working in this field for years, they'll probably be looking to see that you have a basic understanding of industry terms. The best way to pick up language – and anticipate the questions they'll ask you – is to do some reading and research before the big day.

Practice out loud.
Write potential interview questions on flashcards to help you prepare. Shuffle the deck and answer each out loud when you pick it. Practicing your potential answers out loud will help them seem second-nature if they come up; and it will also help you figure out whether to expect any tricky phrases as you speak about your experience, interests, and aspirations.   

Practice positive body language.
Your body language is important in an interview – and you should expect that it will play a role in your interviewer's assessment of you. By sitting up straight and keeping your body language open, you'll signal to your interviewer that you're ready, capable, and open to new challenges.

Know what sets you – and them – apart.
Potential employers want to know that 1) you know yourself, and 2) you want to work for their organization, specifically. Finding differentiators will be key during your job-interview process because you want to stand out from the pack, and you want to make sure interviewers know they stand out to you too.

Find common ground.
We know, we know – we just told you to be different, and now we're telling you to be the same. What's an interviewee to do? Let's rewind a bit. We're not saying to be the same – you just need to find a way to relate to your interviewer on one or two points throughout the course of the interview. Showing them that you have something in common could demonstrate that you're a good fit for this specific workplace.

Write a thank you note.
Never underestimate the power of politeness. Send your interviewer a thank you note for considering you for the role – after all, they're taking time out of their day to see what you could bring to the table.
What's Next?
Interested in more tips and tricks for online learners and recent grads? Stay connected right here on the UTEP Connect Blog or follow us on Facebook and LinkedIn. And if you are considering getting a second degree or coming back to finish a degree you had previously started, reach out to us. Our enrollment counselors will help you explore your options with UTEP Connect's convenient, 100% online undergraduate, graduate, and certificate programs.
---