How to Make Lasting Connections as an Online Student
by
UTEP Connect
There are some notable perks to pursuing an online education: convenience, flexibility, minimal travel, and attending class on your couch among them. However, as you've likely noticed, traditional networking can be a bit of a challenge when you're not sharing a physical space with classmates and professors.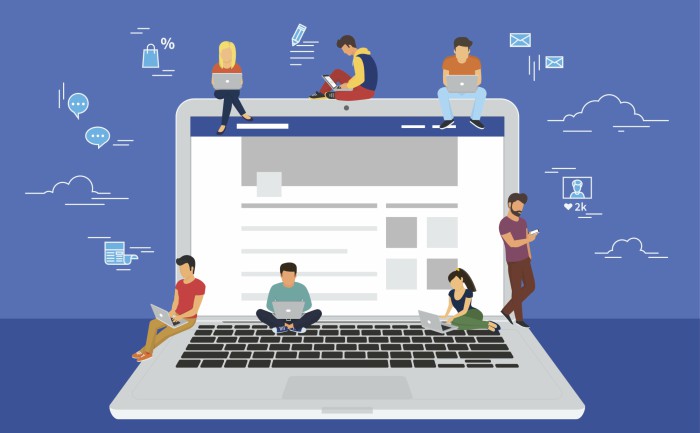 There's good news, though: By keeping a few key tips in mind along your online education journey, you can position yourself to take advantage of the unique networking opportunities you'll experience every step of the way.

Here's what to do to grow your network and build relationships as an online student:

Attend Regional Networking Events

Fun fact: Reporting to a classroom every day isn't your only opportunity for facetime with classmates, professors, and potential employers. Make sure you're signed up for emails from your institution's career services office and alumni relations groups. If you happen to live in close proximity to your college or university, you'll be able to attend career-focused networking events designed to put you in touch with others affiliated with your institution or your specific program within it. And if you're looking to make a good first impression, don't sweat it – you'll already share something in common with everybody there, so you're one step ahead networking within this group.

If you live far from your institution's home base, it's still possible that regional events could come your way on a semi-regular basis. Reach out to your school to see if they have programming near you. If they say yes, make sure to make an appearance when the time comes.

Reach Out to Alumni and Faculty of Your Program

What's an online learner to do if there are no organized networking events in close proximity? Get in touch with your institution's career services or alumni programs to see if there are any fellow or former students or faculty living in your area that you could connect with about your career interests, field of study, or path forward after graduation.

Never underestimate the power of a working lunch or coffee with someone whose work you admire. Think about it like this: If you both chose to be a part of the same graduate community, you probably have common interests that you'll be able to discuss for at least the duration of a meal. Treat the meeting as you would an informational interview – ask about their experience earning a degree, what their professional goals were at the time, and what path they're on now. Speaking to others who know your field can help you as you gather advice and establish potential connections in anticipation of graduation.

Maintain an Up-to-Date LinkedIn Profile

It should go without saying but maintaining an up-to-date and active LinkedIn profile will be invaluable to you as you pursue an online degree. Sure, the temptation exists to procrastinate until graduation; however, staying active during your online education will help you grow your network and establish yourself as a thought-leader from the start.

Here are a few ways you can use LinkedIn to grow your network:

1) Develop a profile that reflects your experience, interests, skills, goals, and education.
2) Get the conversation started with others that share similar professional interests by engaging with posts, industry leaders, and organizations that are doing work you care about.
3) Join a professional networking group in your field of study (more on that later).
4) Reach out to recruiters at organizations you like and individuals in positions you want. Request an informational interview (in-person or remote) to ask for advice and learn more.
5) Join any appropriate alumni or institutional groups to stay in-the-know of program news and opportunities.

Join a Professional Society or Group in Your Field

If you're looking to genuinely connect with other professionals in your field of study, you might need to expand your search. Check LinkedIn, Facebook, and do some additional Internet research to find out what established professional groups and societies already exist in your specific field. Then look into what membership entails and whether it will help you advance your career goals and meet other like-minded professionals. Every group is different – some groups exist purely online, some may require membership fees, and some might even sponsor part of your education with scholarship programs. Research, research, research and find the group that's right for you.

Build an Online Community with Your Cohort

If you're taking online classes toward your degree, that means other students are doing the same – in fact, you might be working with them on group projects and in online classrooms now. Graduation will be here before you know it, and you don't want to lose track of this built-in group of contacts you already have from your online education. If nobody has done it yet, bring the group together by creating a group on Facebook or another social media site to help everybody stay in touch. After all, you never know when one of your current classmates may be hiring or working for an organization that piques your interest.
---