For-Profit versus Nonprofit Universities: 6 Things to Consider When Choosing Your Online Degree
by
UTEP Connect
Picking the right university for your online education is important and can mean the difference between future success and failure. With so many institutions offering online degrees, you really need to do your homework long before you enroll in a program.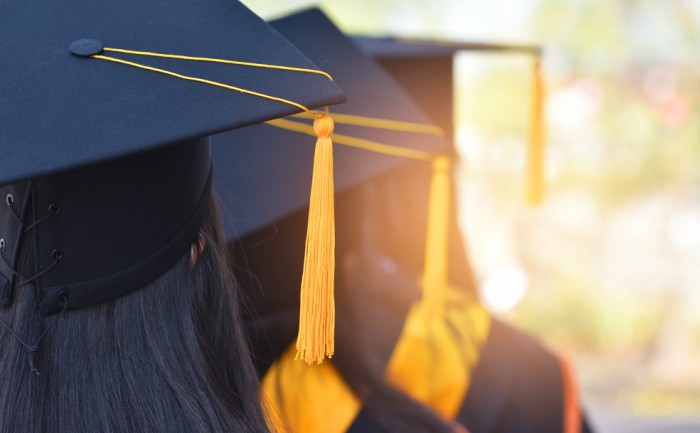 One of the main things to pay attention to when comparing universities is their designation as for-profit or nonprofit. For-profit institutions often have very different priorities from nonprofit ones, and to assure you have selected the school that truly fits your long-term needs, goals, and budget, we encourage you to dig deeper. 
Here are 6 things to consider when deciding between a for-profit and a nonprofit online degree provider: 
1.      The Mission
The biggest difference between for-profit and nonprofit schools is priorities. For-profit schools are businesses. Their main focus is to make a profit for shareholders by selling a service – an education. Nonprofit public and private schools, on the other hand, are led by Board of Trustees and are exclusively student-centric. Their first priority is to provide competitive, high-quality education, not to maximize profits. 
2.      The Accreditation
When an institution is accredited, it means it's been judged to meet the high-quality education standards set by a specific accrediting body. However, not all accreditation designations and accrediting bodies are created equal. 
Most for-profit institutions tend to be nationally accredited, while nonprofit public or private schools are regionally accredited. In general, regional accreditation has 2 advantages over national accreditation: more employers prefer it, and more schools accept transfer credits from regionally-accredited institutions. To learn more and see how the universities or colleges you are reviewing stack up, check the Council for Higher Education Accreditation (CHEA). 
3.      The Tuition
The price tag matters and is often the quickest way to find out if something isn't quite right. Are profits driving the cost of education up or is it the investment in quality professors, education technology, and student support infrastructure? On average, nonprofit public institutions tend to be significantly more affordable than for-profits and even nonprofit private schools. They also invest thousands of dollars in renewable scholarships and other support services to assure their online students remain in school and graduate successfully on time. It all goes back to being student-centric and fully dedicated to the well-being of the student body. 
4.      The Admissions Process
For-profit institutions usually have rolling enrollment, so you can start classes at almost any point in the school year. Many non-profits adhere to semester or trimester schedules and often have a more thorough process of enrollment. They also often happen to be more selective than for-profits, thus, you will be joining a vetted network of like-minded students and alumni. 
5.      Reputation and Performance
Nonprofit institutions tend to have better name recognition and are more well-thought-of by employers, though the quality of education and perceptions of for-profits are improving. Still, research any school on your list and compare available metrics on retention, graduation, student academic support and coaching, scholarships and financial aid provided, student-to-professor ratios, and employer partnerships. Look also for testimonials and success stories from current students and alumni. These indicators will help you evaluate if the institution is supporting its students adequately. 
6.      The Network
Nonprofit public schools have deep roots and strong, long-term connections to other education partners and employers within their respective regions (and beyond). They also tend to have large student bodies and higher graduation rates, thus producing hundreds of successful alumni every year. These connections, by extension, become yours as well, which, in turn, can open many doors to endless possibilities. 
What's Next?
If you are looking to pursue your online education, whether that is to get a second degree or to finish a degree you had previously started, consider your options with UTEP Connect. We offer convenient, 100% online undergraduate, graduate, and certificate programs. Our enrollment counselors are available to help. Simply reach out, and we will contact you directly to answer any questions you may have.
---