Going Back to School as an Adult
by
UTEP Connect
Returning to school opens all kinds of doors, allowing you to advance in your current career, make a career switch, learn more marketable skills or simply pursue a long-held passion. There are many benefits to getting your degree, but that doesn't mean that there are no challenges—especially as an adult. The choice to go back to school is often met with anxieties that revolve around how to balance education with your current life, as well as how to pay for that education.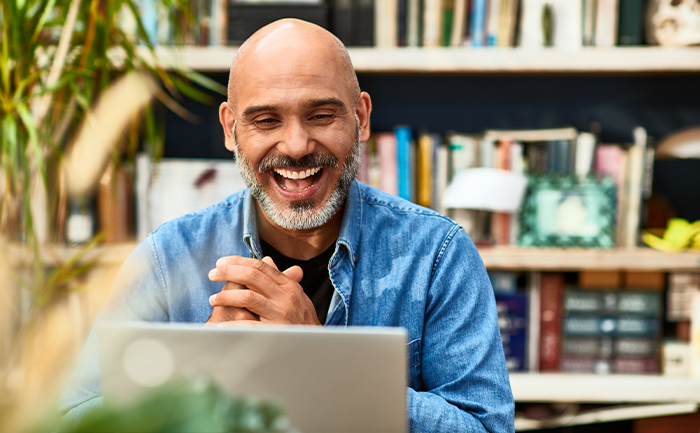 Let's take a closer look at how you can expel these worries and what you can expect when you re-enroll. 
Balancing School With Your Current Life 
This is the biggest question that a lot of adult learners have when choosing whether or not to go back to school. Creating a routine for yourself that won't end in burning out is important. There are a lot of methods that can help you prioritize all aspects of your life without building too much pressure. 
Consider Online Classes 
Putting your life on hold to pursue a new direction can be intimidating, which is why online classes have become the new normal in adult learning. Remote courses allow you to learn at your own pace without spending time (and money) commuting to class. There are two options in remote learning: 
Synchronous courses allow you to study from home, but have the added element of real-time virtual class sessions. This gives you a chance to participate in in-person discussions with classmates and professors while enjoying the flexibility of at-home learning.
Asynchronous courses allow even more flexibility, as there is no virtual class session. You're able to engage with classes and classmates on your own schedule, though deadlines still apply.
 Whether you choose asynchronous or synchronous classes, being able to take classes from the comfort of your home can make a huge difference in balancing your responsibilities. Though you'll still have to carve out some time for tests and studying, remote learning can afford you the extra freedom you need to ease some of that back-to-school stress.
Set Goals on Your Own Timeline
What's important to remember is that you set your own schedule. Choosing to attend school on a full-time or part-time basis is entirely up to you. Going to school full-time will get you to graduation faster, but will be more time-consuming on a day-to-day basis. On the other hand, attending school part-time will take longer but give you more room for other responsibilities. 
It's crucial that you go at your own pace—whether that means taking one class at a time or four. Setting achievable and meaningful goals is the path to making the decision that's right for you and your future. Student success advisors can help you do this by advising you on a degree plan that works for your timeline. 
Paying for Your Education 
Affordability is a big factor in any student's decision to pursue their degree. Fortunately, UTEP boasts one of the lowest out-of-pocket costs of all U.S. doctoral research institutions. Though going to school is a worthy investment, it can be difficult to get started on your own. That's why UTEP is proud to award more than $221 million in financial aid each year. Here are just a few options for how you can pay for your degree: 
Financial Aid/FAFSA
Military Benefits
Installment Plans and E-Loans
Scholarships 
UTEP Connect enrollment counselors are also available to help you understand your financial options so that you don't have to figure it out all on your own. 
When considering the cost of school, it may help to consider the raise in pay that you will receive after earning your degree. Here's what the average weekly earnings are for each educational attainment according to the BLS: 
High School Diploma: $809
Bachelor's Degree: $1,334
Master's Degree: $1,574 
A degree can give you long-term financial security that makes taking that first step worthwhile—especially with a wealth of financial aid at your fingertips. 
Other Benefits of Going Back to School as an Adult 
There are lots of other advantages that you have when you go back to school as an adult. 
Now that you're used to juggling multiple responsibilities at once, you know how to manage your goals with your personal needs. You've learned valuable lessons from work experience and previous education that you can apply to your degree.  
Your education will be tailored to your career.
You now have an understanding of your career field. Whether you're advancing in your career or switching paths, you have the knowledge and motivation to choose your degree confidently.  
You'll be more motivated.
Your personal and professional experiences can help you better understand what you want out of your education this time around. Having a clearer understanding of your ambitions will push you to become invested in achieving them.  
There are many reasons why going back to school later in life can be, in some ways, more beneficial than going to school right out of college. Now that you have a clearer understanding of your needs, you'll be more prepared to meet them. Whether that's self-care or talking to your support system, you'll be well equipped to listen to yourself this time around.  
What's Next 
If you're ready to see what going back to school can offer you, check out these online programs that make balancing your education and other priorities a little less complicated. Whether you're looking to get a certificate or your bachelor's or master's degree, UTEP's affordable, flexible programs can help you achieve your goal. And if you want to learn more about what to expect when you re-enroll, just fill out a short form and you'll be contacted by an enrollment counselor who can help you figure out your next best step.  
---