Getting ahead as a single mom with online education
by
UTEP Connect
Single moms are America's unsung heroes. They sacrifice for their children. They are magicians in terms of stretching dollars and time. They do whatever it takes to provide for their sons and daughters. And when it comes to school, they don't have to put their dreams on hold.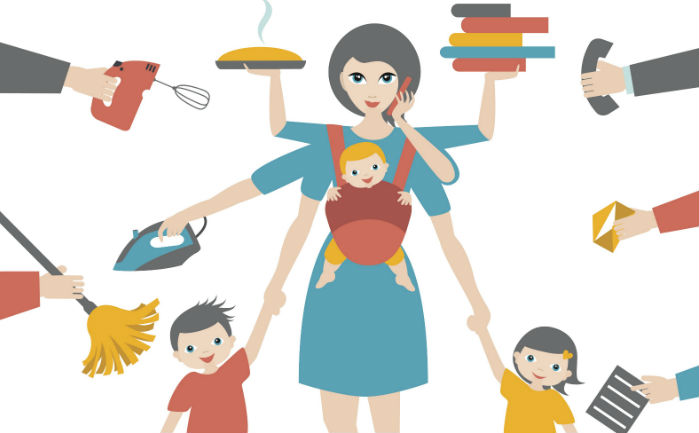 Thanks to advances in online education, it has never been easier for single moms to earn their degrees while caring for their families. Here's a look at three of the most important ways online education is helping single moms (and their kids) get ahead:
1. Flexibility 
Between classes, studying and homework, earning your college degree requires a significant time commitment—not to mention finding reliable childcare, re-arranging your work schedule and getting creative with setting aside time to study. 
That is, unless you take online courses. 
Online courses afford you much more flexibility than traditional classes. You'll get more control of your schedule. You can watch lectures whenever you want. You'll be able to do coursework in your own time. And you can complete "in-class" assignments from your living room couch, your favorite coffee shop, your work cubicle, or even your child's room. 
What's more, you can access coursework and classes from your personal computer, laptop or tablets, which means you can study anywhere and at any time—all you need is a device and internet access. 
2. Quality
Earning your college degree is a significant investment in a brighter future for you and your family. 
If you're going to dedicate time, energy and financial resources to earning your degree, you might as well get the best education possible—which is exactly what online education delivers. 
Today's online programs provide access to the same quality education, top faculty, classroom rigor and student services that on-campus students enjoy. In fact, you'll graduate from the online program with the very same degree you would receive if you took your classes on campus. 
3. Support
Flexible scheduling and quality education are just two of the many valuable benefits of online education, but they're even more beneficial when combined with support from faculty, staff and your fellow students. As a single mom, you may already be aware how important it is to accept support from others, and you're probably also adept at finding resources and making the best of them. With that in mind, you'll be happy to know that as online courses advance, so too have the resources for online students. 
Thanks to the incredible power of technology, you will have the ability to text your student advisor any time, as well as remotely access library services and connect with librarians who can help you find the resources you need. And perhaps most importantly, you'll be part of an online community composed of your fellow students, which means you'll never feel alone in your studies—even if you're taking classes from the comfort of your couch.
Invest in yourself—and your kids
Earning your college degree takes commitment and determination. It also requires time, which is at a premium for single moms. 
Thankfully, online degree programs make school for single moms possible. Your internet-based education will provide the flexibility and support you need to earn your degree and build a brighter future for yourself and your kids.
What's next?
Interested in learning more about UTEP Connect and our 100% online undergraduate, graduate, and certificate programs? Reach out, and an enrollment counselor will contact you directly.
---