Is online education as effective as traditional on-campus schooling?
by
UTEP Connect
Today, more over 6 million students are enrolled in at least one online course, as one recent distance education study shows, and although this format represents a different experience than the traditional on-campus schooling, it is an option that continues to gain traction, especially among non-traditional adult learners and a busy workforce. However, with this increased popularity, a question has risen on whether online education is effective in getting students the information they need to earn their degrees, elevate their careers, and even advance to the next phase of academia.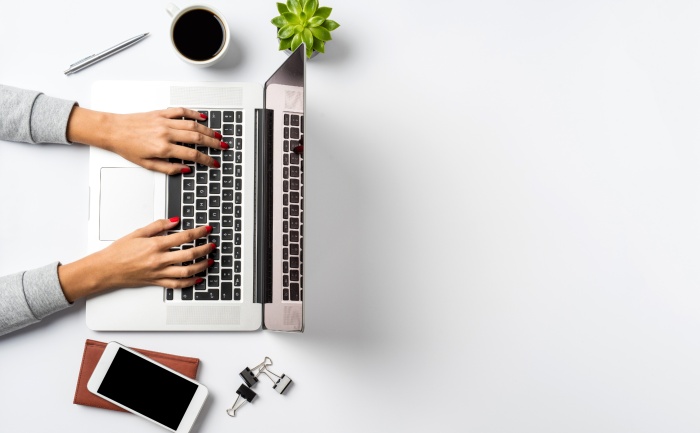 If you're considering an online degree or are taking at least a few for-credit online courses, there's good news. According to a recent MIT study, massive open online courses (MOOCs) are just as effective as what has traditionally been taught in a classroom or a lecture hall. There's a renaissance occurring in higher education right now, and it's being led by students who would want to take control of their education, set their own schedules, and gain invaluable experience through experiential learning. These students are breathing new life, vigor, and energy into colleges and universities across the country—and sometimes they have never even set foot on campus. Here's a look at the many reasons why both high school graduates and nontraditional learners alike are increasingly choosing online education as they pursue their personal and professional ambitions.
Variety Is the Spice of Life
The first online degrees were offered around 1995. At the time, there was little incentive for students to study online, as course offerings were extremely limited. Today, however, online students can earn undergraduate degrees in an assortment of fields. As part of UTEP Connect alone, students can earn a bachelor's or a master's degree, and even a certificate, in a variety of fields including criminal justice, security studies, media advertising, Chicano studies, defense and strategic studies, construction management, and more. 
Your Degree, The Affordable Way
The traditional college experience can be expensive, regardless if you have to live on campus or rent an apartment nearby. You may even incur moving expenses, if you have chosen to attend an institution outside of your current home town. Therefore, many students find that they can save money by taking online courses and living at home. Sure, they still have to pay tuition, but they can save on relocating costs, campus-related expenses, special technology fees, commuting fees, and other bigger price-tag items.
Convenience Is Important for Learning, Too
Imagine taking an English or Economics class from your couch or a favorite coffee shop, both of which are likely to be much more comfortable than your typical classroom setting. That's exactly what online classes allow you to do—learn wherever you're most comfortable. 

Unlike traditional courses that require you to be present at a set place, online courses often offer asynchronous lectures, allowing you to plan your studies around your schedule. You can watch lectures and study when you're at your best, whether that's early in the morning, mid-day or late at night. This makes online education the perfect option for people who value convenience, flexibility, and independence. 
Online Classes Offer More Accessibility
No two students learn the same way. Personality types and learning preferences come into play and influence one's activity and performance levels. The benefit of online courses is that they provide a bit distance, allowing every student to adjust to their preference for classes participation. As an online student, you have the freedom to jump into group discussions and chats when you're ready. With a class format that offers introverted and extroverted students the opportunity to thrive, success is more accessible in online courses that meet you where you are.
Employers Know That Online Students Are Hard Workers
According to the U.S. News & World Report, one standout quality that online students have in the eyes of their prospective employers is time management. While many traditional students have to learn this skill on-the-job, online students already come with years of experience in time management. This key skill makes online students especially attractive for positions that require them to work independently, multitask, and collaborate with peers who are set-up remotely.
You Can Still Grow Your Connections
As Thomas Friedman once famously wrote, the world is flat. By that, he meant that people from all around the globe are now interacting and connecting with one another on a regular basis. Multinational companies want to hire culturally-competent, worldly employees who understand what it means to work with people from all walks of life and all continents. This means it's not enough to build a network in your local community. To truly succeed in your career, you're going to need connections from around the world. Online education allows you to interact easier and faster with classmates from anywhere daily. 
Online Learning Prepares You for Real-Life Learning
As an online student, you'll get in the habit of learning quite independently, which prepares you for the type of learning you will likely encounter in the workplace. Many jobs require periodic training in an online format, as well as some independent research to supplement new skills or advancements in technology. With experience in both regards, you can impress future employers with your ability to learn and continue to grow while on the job. Many online graduates find that since they were already in the habit of learning and working as a student, they are better prepared to continue to learn as an employee when the time comes.
Interested in learning more about UTEP Connect and our 100%-online undergraduate, graduate, and certificate programs? Reach out and an enrollment counselor will contact you directly. 
---