Online Degree Checklist: Before You Apply
by
UTEP Connect
Advancing your education with an online degree or certificate program can be a smart decision and investment in your future. But before you enroll, it's important to prepare yourself for the rigors of being an online student. Use this checklist to ensure you've given proper thought to some of the most important considerations and are fully prepared to become an online student.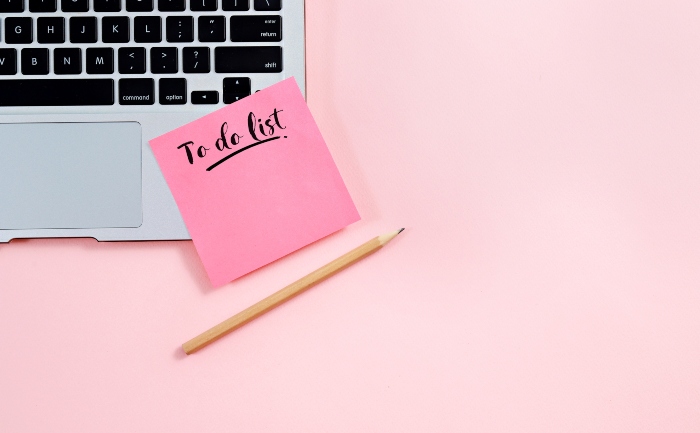 Find the right program for your career goals
If you're stuck, unable to move up the ladder in your field, or unable to break into your desired industry at all because you lack the educational prerequisites, it might be time to look into online degree or certificate programs. But don't enroll in just any program—research which program will best position you to achieve your goals before you apply, so there are no surprises or disappointments down the road.
If you want to advance in your current field, have an open discussion with your manager about the skills and credential you would need for a promotion. If you're looking to change fields, invite someone in that industry—ideally someone in a management role or who has influence over hiring—out for a coffee meeting and ask about the qualifications they and their colleagues have. In many cases, you can also find this information online. Use the filtering tools on LinkedIn to find people with your desired job and note where they went to school, what degree they graduated with, and what competencies are listed on their profile. Then compare these skills with learning outcomes for various degree and certificate programs to help determine which program might be the best fit for your professional aspirations.
Research your program's degree requirements
It's important to thoroughly evaluate the program you're applying for before enrolling. Find out how many credits the program is, the cost per credit, the curriculum, the format, the class schedule, and the exact ways it will position you for the outcomes you're hoping to achieve. If you've already earned credits from another institution, find out if the new school will accept them. Transferring previously earned credits can help you graduate faster and save money. The more you know about various programs, the better able you'll be to compare your options and choose the one that will best help you reach your goals.
Get to know the prospective college or university
It's important to get to know the culture of an institution before deciding to enroll. A great way to get more familiar with a school is to speak with its alumni, faculty, and staff members. Alumni can provide first-hand reflections on what the program was really like. Faculty can tell you about the learning objectives of their courses. Staff members, such as enrollment counselors, can help answer your questions and walk you through your options. Finally, don't forget to take advantage of any online FAQ sections and admissions resources available to prospective students.
Develop a plan to balance coursework with family and work obligations
One of the main benefits of online education is the flexibility to balance your coursework with a job and/or family. But you'll still need to put in the same amount of time as your counterparts on campus. Plan for dedicating at least five hours a week to studying and completing homework for every course you're taking, in addition to time spent in class. If you're going to succeed without sacrificing your health, happiness, family, or job, you'll need to have a solid plan for balancing your education with other important obligations—and you'll need to stick to it.
Determine how you'll pay for your education
There are plenty of ways to get help paying for online education. If you're currently working, find out if your employer offers a tuition reimbursement program. Scholarships are another avenue for financing your education. There are thousands of scholarships offered by private organizations and foundations. Check out online databases like scholarships.com and fastweb.com, as well as your prospective university's financial aid office to help find scholarship opportunities you may be eligible for.
Grants, like scholarships, don't have to be repaid. They can also be highly lucrative—the Federal Pell Grant awards students as much as $6,195 for the 2019–20 award year. To find out if you qualify, file a Free Application for Federal Student Aid (FAFSA). If you still have a remaining balance, you can turn to student loans—but if you do end up taking out loans, make sure to borrow wisely and do your research. Perkins, Stafford, and Graduate PLUS loans each come with unique interest rates, fees, and maximums to consider before committing.
Gain access to the necessary technology
It probably goes without saying that if you enroll in an online degree program, you'll need access to a computer and the Internet. If you don't have those things at home, look to a local library. You'll also need basic fluency with programs such as Microsoft Word and Excel, so if you are a little rusty with these applications, it might be a good idea to brush up before your classes start.
What's next
Once you've successfully completed the above steps, we invite you to explore our 100% online bachelor's, master's, and graduate certification programs and see what it will take to make that next step into your profession. If you are interested in learning more about our UTEP Connect team, reach out. An enrollment counselor will contact you directly.
---