How to Choose an Online Degree When an Online Degree Wasn't the Plan
by
UTEP Connect
Virtually overnight, you could say, online learning has become the norm—and it figures to stay that way for a while.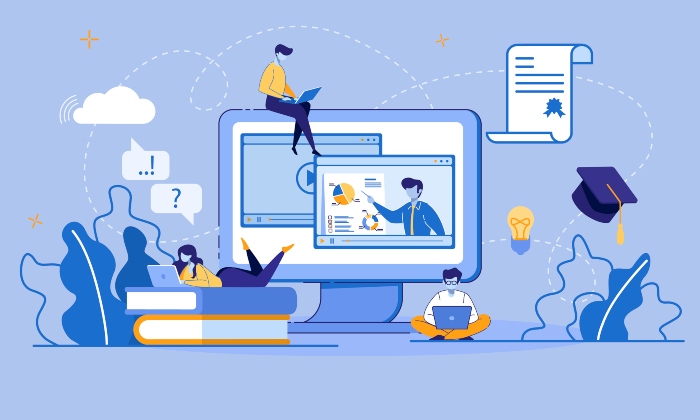 Last March, the COVID-19 pandemic forced colleges and universities to switch abruptly to distance learning for the remainder of the academic year. Since then, the vast majority have reopened using online or hybrid learning models for courses normally held in person—even when students are physically present on campus.
If you're thinking about furthering your education during this unique period, it may make sense to add more online programs to your college list, even if you wouldn't necessarily have considered an online degree pre-pandemic. After all, if many of your courses are likely to be online in any case, it may be worth contemplating the benefits of programs designed specifically for online delivery.
These can include:
Potential cost savings from not having to pay for things like housing, transportation, and facility fees.
Flexibility and convenience to take classes from anywhere and on a schedule that fits your life. This can be especially helpful for working adults, military, and other nontraditional learners who may have career or family commitments to balance with their education.
Higher-quality online experience, with courses designed with effective online pedagogy, as opposed to face-to-face programs shoehorned into an online format.
But while a fully online degree program may indeed be the better option for you during COVID, students should be savvy consumers to ensure they don't end up with buyers' remorse, because not all online programs are created equal.
If you're new to the world of online education, here are a few important factors to consider when evaluating programs.
Academic Quality and Student Outcomes
Just as the quality of face-to-face programs can vary (sometimes drastically) between schools, not all degree programs offered online are taught by experienced faculty or adhere to the same rigorous standards you'd expect from a traditional college or university.
Before diving into the application process, research to find online programs offering the academic quality and outcomes you're seeking. When you're researching schools and programs, make sure to find out:
How much experience does the institution have with delivering online education?
What is the reputation (and, if applicable, ranking) of the online program you're considering? Keep in mind that online programs are often ranked separately, with different standards, than traditional programs.
Are instructors of online classes the same faculty members who teach on campus?
What are common career outcomes for graduates? Do these outcomes align with your goals?
Student Support and Services
As has become clear during the pandemic, successful online education isn't just about informative course content and knowledgeable professors—you also need support. While being an online student will obviously be different from being on campus, that doesn't mean you have to miss out on services that are integral to the college experience and your academic success.
When evaluating an online program, find out whether you'll have access to important services available to students in face-to-face programs, such as the writing center, the university library and its resources, career services, and assistive technology labs. The best online programs also offer personalized guidance and support to students throughout your program, so you never feel alone in your educational journey.
Accreditation
As online education becomes more and more common, you might think that accreditation is a given. Unfortunately, this is not always the case. Some online programs are completely unaccredited, while others claim accreditation that is not nationally or regionally recognized.
Accreditation is important because it indicates that a school meets the educational standards of its state or region. (For example, UTEP is accredited by the Southern Association of Colleges and Schools Commission on Colleges.) As a student, you should want a school that's accredited by one of the 19 recognized institutional accrediting organizations to ensure you're getting a quality education. Moreover, you can bet that employers will look at whether your online degree is from an institution accredited by one of the recognized accrediting organization.
To verify a school's accreditation quickly and easily, use the Council for Higher Education Accreditation (CHEA) database of institutions and programs accredited by recognized U.S. accrediting organizations. This helpful tool lists over 8,200 institutions and more than 44,000 programs accredited by organizations recognized by CHEA, the U.S. Department of Education, or both.
What's Next
Whether you're looking to start or finish an undergraduate degree, advance your education with a master's degree, or add a graduate certification to your resume, we invite you to explore our online programs and see what it will take to make that next step into your profession. If you are interested in learning more about our team and UTEP Connect's 100%-online undergraduate, master's, and graduate certificate programs, reach out. An enrollment counselor will contact you directly.
---