How to ace your online class discussions
by
UTEP Connect
In a typical classroom you'll see a multitude of different students. The diligent classmate who always knows the answer. The person who prefers individual projects to group project. The class clown who knows how to break the ice and get the whole classroom laughing.
One thing's for sure: Students have different approaches to discussions in the physical classroom, and the same is true for the online classroom. With that in mind, here are 12 tips for making the most of online class discussions.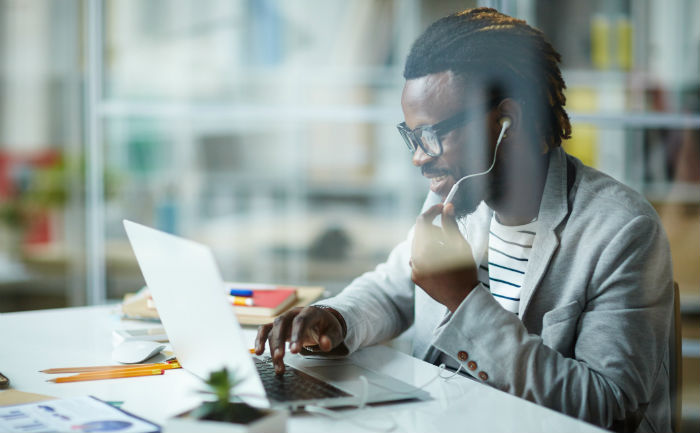 12 tips for online learning success: The discussion board
Many students find the discussion board to be one of the best parts of online education. Not only are you sharing your thoughts with your professor and your peers, you are learning by listening to others' contributions. Your classmates come from many diverse backgrounds and may even have lived in other countries, experiencing ways of living that are "foreign" to you. What a tremendous opportunity!
That said, just because the discussion board is online, doesn't't mean the basic rules for writing a paper don't apply. One experienced discussion board student said this:
I was surprised by how my classmates interpreted our professor's request to keep our posts 'professional.' While some students wrote what looked like a perfectly cited academic paper, others typed up a conversational response with no punctuation or any attempt to use spellcheck. Some posts reminded me of a poorly edited, politically charged Facebook rant.
USNews.com offered some suggestions for ways to utilize the online classroom discussion board to your advantage, and we added some of our own.
Avoid obscenities, always.
Be polite and respectful of others' opinions. If you need an exclamation point, use one.
Don't use unnecessary emoticons.
Don't wait until the deadline.
If you don't understand something, ask a question!
If you have an opinion, share it, but make sure it's based on facts rather than feelings.
If your professor cited your textbook or other scholarly publications, use those citations in your discussion, then add your own to support your opinions.
Participate, participate, participate.
Read directions.
Refer to the course syllabus to verify that you understand what the professor is going for.
Review (proofread) your text. Reading what you wrote aloud is a proofreading method that really works, as you'll be able to hear where to put commas and other punctuation.
Use complete sentences and avoid "text-speak" and acronyms.
Success in online learning education is UTEP Connect's priority
UTEP Connect has put everything in place for you to earn certification, a graduate degree or an undergraduate degree online. All you have to do is take advantage of these valuable resources!
Businesspeople like to measure return on investment before they put money into materials or training. With that in mind, call 915-747-5000 and ask to speak to an enrollment counselor or enroll online to begin the process. It only takes a minute. The ROI we offer is priceless, and it lasts a lifetime.
---