How to use your college assignments to advance your career
by
UTEP Connect
Many people go back to school for career advancement. Many of the best jobs, including management positions, are offered to those who have proven they have the discipline to get a college education. Often, students work full-time and juggle a busy family while getting that college education, which is why online degree programs were designed! Through an online education program, you can attend classes on a schedule that works with your lifestyle.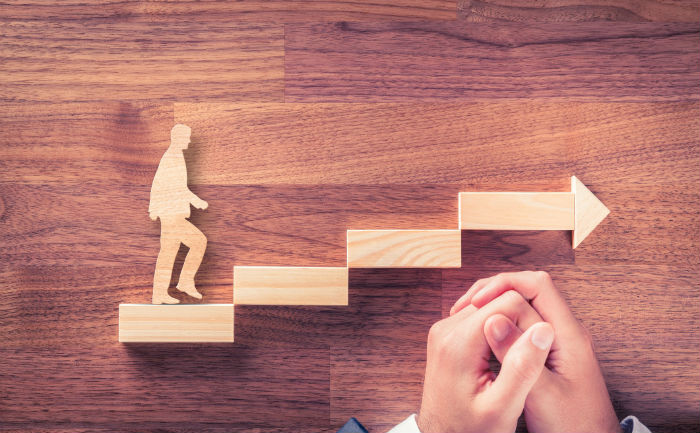 Whether you're an online student preparing for a job in a new field or you're already in the career of your choice and working toward company advancement, you can take advantage of your class assignments to lay the groundwork for career success and development. You'll be writing many papers for your online classes, so why not choose topics that will help you now and later? When you deliver processes and in-depth information to your management team using papers you've written for class, you'll acquire a reputation as an expert in your field.
Lessons learned: From online assignments to on-the-job skills
Researching
Before you write a paper for class, you have to conduct research. Your topic must be approached and explored from several different directions, and during the research process, you'll utilize the internet, your university library and reading material suggested by your professor.
Similarly, when job-seeking, one of the most important things to do is research the company before your interview. Learn as much about the organization and your role within its structure as you can. Researching is a skill that you'll use your entire career!
Time management
Be sure to explain to your employer how you balance work, college, family and other responsibilities. Time management involves prioritization and setting goals that, when met, will increase your feelings of accomplishment and confidence. It's also a skill that's critical to career success, no matter your field.
Gracefully dealing with success… and failure
It's rough when you think you've written a prize-winning paper and your professor thinks the opposite. That said, it's equally tough to be humble when you want to crow to your classmates, "I nailed it! I got the highest grade!" How you deal with rejection and success in college can influence how you interact with management, co-workers and peers after you graduate, and the skill of gracefully handling disappointments and accomplishments will help you become known as a class act.
Communication
One of the best reasons for attending college is that a college education develops and refines your communication skills. If you think online classes limit your direct interaction with other students and professors, you're wrong! In fact, you'll be conducting peer evaluations and working on team assignments that may require phone or Skype-based calls, so good communication skills are essential. Proficiency in written and verbal communication is just as crucial to helping you advance in your career as earning your actual degree.
What's next?
Interested in learning more about UTEP Connect and our 100% online undergraduate, graduate, and certificate programs? Reach out, and an enrollment counselor will contact you directly.
---