Yes, College Is Absolutely Worth It in 2020. Here's Why
by
UTEP Connect
You may have seen recent articles asking whether higher education is still worth it. Publications including The New York Times, the Washington Post, and the Wall Street Journal have all posed this question, responding to concerns about the rising cost of attending some colleges and universities.
But when you look at the data, you quickly see that the answer is an unequivocal yes. In fact, higher education is as valuable as it's ever been as we enter the 2020s.
Here's why.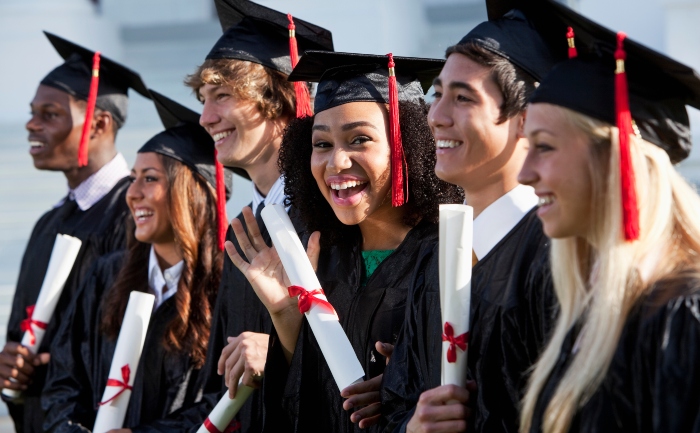 More Learning, More Earning
While it's impossible to quantify the full value of a college education—and stripping an educational experience down to monetary returns severely cheapens the experience—there's no doubt that earning a higher-education degree is a great financial investment in your future.
According to data from the Bureau of Labor Statistics, bachelor-degree holders earn on average $2.1 million over a lifetime, versus only $1.2 million for adults with just a high school diploma—a difference of nearly $1 million. Broken down into weekly paychecks, graduates from a four-year college or university take home 64 percent more per week, nearly $500 on average, than their high-school graduate counterparts. Those with a master's degree typically earn even more, almost double the average paycheck of someone with just a high-school education, bringing home more than $1,400 in weekly earnings.
Access to Better Quality Jobs
Anyone who's ever been in the workforce knows there's a huge range in the quality of jobs—it's the difference between work that's enriching and adds to your quality of life and work where you dread your next shift.
In October 2019, Gallup published results from a major survey on the quality of work in the United States. Among other conclusions, the study found that those with high levels of education are most likely to be in "good" jobs. To define what makes a job "good," the Gallup survey went well beyond obvious indicators like pay and benefits to include factors such as stability and predictability of work hours, control over scheduling, career advancement opportunities, having a sense of purpose at work, and other important variables.
Among all levels of education, the percentage of workers with a doctorate was the highest to report being in a good job, with 57 percent. Those with a professional certification, such as an online graduate certificate, were the second-highest segment of workers who feel they have good jobs, with 49 percent. Notably, the survey found that reported job quality was lowest for those who started but never finished college. This group, presumably, has the worst of both worlds—saddled with the debt they incurred during their time in college, but unable to capitalize on all the benefits of completing a higher-education degree.
Making Yourself More Recession-Proof
In addition to increasing your earning potential and improving your odds of landing a high-quality job, completing a higher-education degree can help lower your chance for unemployment. According to Bureau of Labor Statistics data, the higher your level of education, the lower your chance for unemployment. Weekly unemployment rates for bachelor's and master's degree holders are 2.5 percent and 2.2 percent, respectively, compared to an unemployment rate of 4.6 percent for those with only a high school diploma.
With many real estate and economic experts predicting the next recession to start in the next several years, earning a bachelor's degree (or higher) can be a smart way to help immunize yourself to economic downturns.
What's Next
Whether you're looking to start or finish an undergraduate degree, advance your education with a master's degree, or add a graduate certification to your resume, we invite you to explore our online programs and see what it will take to make that next step into your profession. If you are interested in learning more about our team and UTEP Connect's 100% online undergraduate, master's, and graduate certificate programs, reach out. An enrollment counselor will contact you directly. 
---