Married with children, a career and a master's: How to earn your graduate degree while juggling family and work
by
UTEP Connect
"We need to do a better job of putting ourselves higher on our own to-do list."
These wise words were spoken by a wife, mother, law school graduate and former first lady of the United States named Michelle Obama. If anyone understands the challenges of attempting to achieve personal goals while focusing on family and career, it's her. After all, she spent eight years raising two children in the White House while trying to advance initiatives aimed at addressing childhood obesity, increasing support for service members and inspiring young people to pursue higher education. A resume and track record like Michelle Obama's should not be taken lightly—and neither should her words.
With that in mind, here are some online learning tips to help you move up your own to-do list and find time to earn your graduate degree without forsaking your family or job.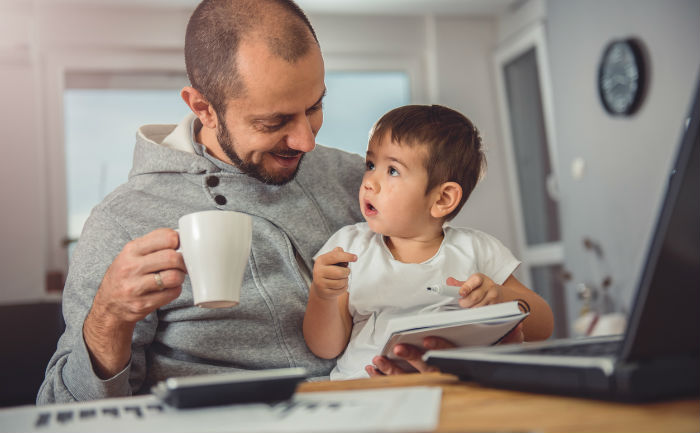 1.      Start with a support system
After enrolling in graduate school, the first thing you should do is build a support system. Ultimately, a strong support system could mean the difference between you persevering or dropping out of graduate school. 
First off, make sure your spouse is on board with doing a little bit more to care for the kids. Ask close friends and family to be available in a pinch for school pickups, providing rides or babysitting. 
Your boss and co-workers will be another critical component of your support system. Let them know that you probably won't be able to take on extra work for a while, and ask for their understanding. Keep in mind that the degree you're working toward may benefit your employer, too.
2.      Manage your time
When you're married with children, working and in graduate school, time is your most precious resource. 
Unfortunately, there are only so many hours in the day, so it's important to maximize the time you have. 
To practice good time management, be prescriptive about when you will read, research, write and study. Make sure your family, friends and co-workers understand that, barring emergencies, you shouldn't be disturbed during this time.  
3.      Take care of yourself
This is one of the most easily overlooked online learning tips. After all, it's hard to find time to eat right, get enough sleep, exercise and enjoy yourself when you're always caring for family, working, studying and studying some more. 
But you can't do your best if you're not at your best. Take care of yourself—your spouse, kids and co-workers are counting on you.  
What's next?
Interested in learning more about UTEP Connect and our 100% online undergraduate, graduate, and certificate programs? Reach out, and an enrollment counselor will contact you directly.
---