Program Spotlight: RN to BSN
by
UTEP Connect
You love your career as a nurse, helping people prevent disease, cope with illness and heal from injury. But while you know that earning a BSN degree is the key to advancing beyond basic clinical care, you can't afford to take years away from work while you complete your studies. An online RN to BSN degree from UTEP Connect is your perfect solution.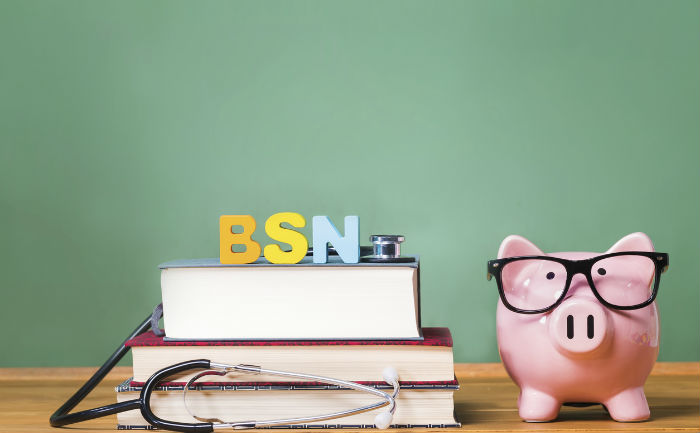 Why do you need a BSN degree?
A BSN degree opens doors to a variety of nursing careers that are not accessible to those with associate degrees. The BSN is recognized as the minimum educational requirement for professional nurses by the American Association of Critical-Care Nurses (AACN), which encourages nurses to enter BSN programs within five years of graduation to achieve its goal of increasing the number of nurses with baccalaureate degrees from 50% to 80% by 2020. Careers as a nurse practitioner, nurse midwife, clinical nurse specialist, teacher and administrator all require a BSN degree.
What are the salary implications of a BSN degree?
The salary difference for a nurse with a BSN versus an associate degree is truly impressive. Today, RNs with BSN degrees earn a median annual salary of $76,500, which is $17,678 more than the average of $58,822 earned by nurses with associate degrees. Moreover, having a BSN opens up new career options like clinical supervisor and manager, which earn even higher salaries.
What will you learn with a BSN degree online?
A BSN goes beyond an associate degree, covering advanced training in leadership, communication and critical thinking. You'll brush up on new technologies, improve your health assessment skills, and learn how to help families through the stress of illness and injury. The advanced research skills you develop will assist you in all facets of your nursing job, and by the conclusion of the program, you'll be ready to confidently progress into leadership roles in the medical field.
What can you do with a BSN degree?
A BSN degree will make you a better nurse, with a lower mortality and failure for patients in your care. There's no better reason to advance your education! Not only will you become more skilled at your job as an RN, a plethora of new career opportunities will open up for you. In fact, 49% of jobs in the nursing field require a bachelor's degree or higher, including many pediatric, ICU and surgical nursing roles, and a BSN is usually a necessity if you want to become a lead nurse or nursing educator. It's also a prerequisite for a Master of Science in Nursing (MSN) degree, which can open the door to a rewarding career as a nurse practitioner.
What is the job outlook for nurses?
The United States Bureau of Labor Statistics projects that the number of nursing jobs will grow by 16% between 2014 and 2024, a figure that's well above the 7% growth projected for other occupations. Moreover, many medical employers have instituted hiring policies that require all RNs to have BSN degrees. Completing your BSN is an essential step that will ensure you're able to take advantage of this growing career opportunity.
Ready to get started with your online BSN degree?
If you see yourself advancing in your RN career with the chance to transition into leadership or teaching roles, earning a BSN degree is the key to your future. Learn about our RN to BSN online degree option, then contact UTEP today to get the professional assistance you need to make a sound career decision. UTEP counselors will even help you determine which courses from your associate degree can be applied toward a BSN so you can complete your degree quickly. 
---