Program Spotlight: BA in Criminal Justice
by
UTEP Connect
Ask a group of law enforcement officers why they do what they do and you'll get a different answer from each person. One thing's for sure: A safer community begins with people like you, and one way to effectively minimize crime and uphold laws is to arm yourself with a criminal justice degree. In fact, as noted by the United States Bureau of Labor Statistics, prospective federal agents are required to have a college degree to qualify for the position. If you want to be a crimefighter, an online degree in criminal justice can help get you there.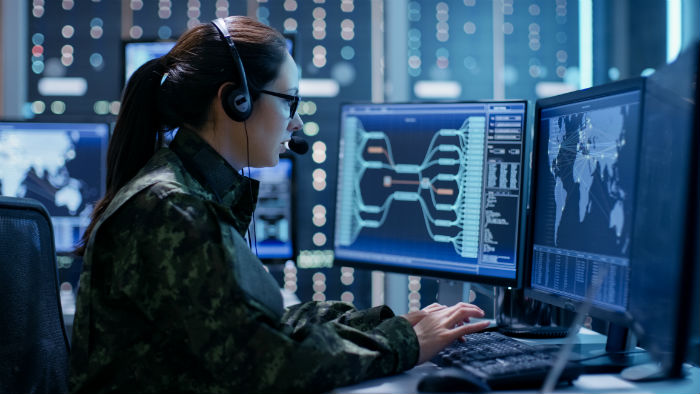 What can you do with a criminal justice degree?
UTEP is among only six model institutes for excellence in the country, as designated by the National Science Foundation. When pursuing your criminal justice degree online, you need a program that covers the relevant material. Earning an online criminal justice degree from UTEP can open doors to roles across the law enforcement field, including:
CIA agent
FBI agent
Border Patrol agent
Fraud investigator
Probation officer
If you are interested in pursuing a corrections or law enforcement career with a specific federal, local or state agency, you may need to fulfil some additional requirements. Before you enroll in our criminal justice program, we recommend you get in touch with one of our career counselors to find out more about how our program can meet your specific needs.
What abilities can your criminal justice degree bring to the law enforcement field?
Thinking critically
Law enforcement officers rely on their ability to assess crime scenes with an analytical and detached thought process. In many cases, it's the small details that help solve crimes or direct the course of an investigation.
Knowing what makes people tick
Understanding how the human mind operates constitutes the foundation of a successful law enforcement career. Delving into the criminal mind, reading body language and interacting professionally and positively with members of the public are just some of the skills you can expect to learn as you work toward securing your online criminal justice degree.
Understanding the system and its laws
After you gather details and facts, you will need to know the ins and outs of the law to properly proceed with an investigation. A degree in criminal justice from UTEP will give you a clear understanding of the laws themselves and your responsibility to uphold them.
According to the U.S. Bureau of Labor Statistics, the criminal justice field will experience healthy job growth in the foreseeable future. If you believe you're cut out for law enforcement, you can take your first step down that career path by pursuing an online degree in criminal justice. 
What's next?
Interested in learning more about UTEP Connect and our 100% online undergraduate, graduate, and certificate programs? Reach out, and an enrollment counselor will contact you directly.
---