Why Should I Choose an Online Degree in Multidisciplinary Studies?
by
UTEP Connect
Are you interested in a variety of subjects and having trouble picking just one as your major? Have you taken college classes before and need a degree that lets you use as many of those credits as possible? A multidisciplinary degree may be the perfect choice for you.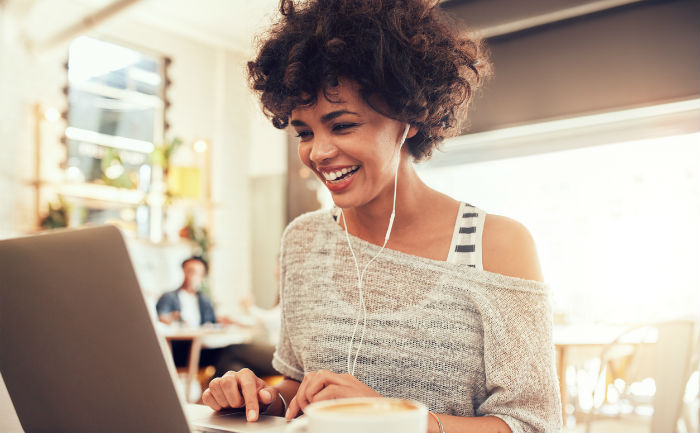 An online multidisciplinary studies degree gives you the flexibility to fit degree requirements to your needs and passions without having to commit yourself to a single area of study. At UTEP, it's an excellent option for students who may be undecided, students who are returning to their education, or those who may be passionate about more than one discipline.
The truth about being "undecided"
Take a quick look at any list of incoming college students, and you are sure to see "Undecided" as a major just as commonly as any other field of study. Sure, there are those who have known exactly what they want to do for a long time but trying to nail down one particular pursuit can be a daunting task. Some students simply choose to stay undecided, and for them, there is the Bachelor of Multidisciplinary Studies (BMS) online program at The University of Texas at El Paso.
Deciding on a major can be an overwhelming decision that even keeps some students from starting school. "Undecided" is the most commonly declared major for students starting college, and the average student changes majors three times. The fact is, it's normal to have more than one passion, it's talked about in one of the most popular TED talks "Why some of us don't have one true calling." With that said, you can save yourself from the stress of indecision by selecting a multidisciplinary major. 
The online multidisciplinary program available through UTEP Connect allows you to choose from up to three different academic areas. For example, you could take nursing, art and advertising courses to prepare for a job illustrating medical books or journals, or you could combine criminal justice and communication classes if you aspire to work in the media. The choices you make will prepare you for your future, while the online option will make it easier to fit your studies into your busy schedule.
A solution if you've shifted gears
Maybe you started a history major several years ago, but now you want to be a health services manager. In this instance, an online Bachelor of Multidisciplinary Studies program with area of interest in history and wellness would allow you to use your prior history credits. Because you won't have to take as many courses to graduate, you will ultimately be able to finish school faster. 

Across the country, the U.S. Department of Education recognizes over 1,500 different degree programs at institutes of higher learning. When there is that much choice, it's unsurprising that, according to the National Center for Education Statistics, approximately 80 percent of college students change their major at least once. In fact, the average student changes major three times.
The UTEP Bachelor's in Multidisciplinary Studies program includes the following areas of interest:
Humanities
Social Sciences
Wellness
Multidisciplinary studies as a success tool in the workplace
Earning a multidisciplinary studies degree online is perfect for today's changing work environment, when new career fields frequently materialize. Companies are looking for employees who can embrace change and flexibility, and a multidisciplinary studies degree shows you can approach situations from multiple viewpoints – a highly sought-after ability in an age when companies like Apple are creating teams of doctors, scientists, computer programmers and lawyers to combat diabetes.
Similarly, educators are finding that schools with a multidisciplinary approach involving teachers, social workers, business leaders and healthcare providers are better equipped to evaluate students and create personalized learning plans. 
Completing an online Bachelor of Multidisciplinary Studies program through UTEP Connect shows you have the broad range of knowledge, skills and perspectives that employers are looking for.
It's all online
UTEP's undergraduate multidisciplinary studies program gives you the opportunity to explore three distinct areas of study through the 100%-online curriculum. BMS classes are affordable and accessible, giving you the flexibility to finish your degree on your terms. What's more, there's no frustrating wait for specific classes to open up, as you have the freedom to chart your course of study.
To finish a BMS degree at UTEP, you will be required to complete 15 credit hours each across the three fields of study on which you choose to concentrate for a total of 45 credits. You must also complete 33 hours of electives. Even though you may never set foot on campus during your BMS studies, that doesn't mean you aren't considered part of the UTEP family. You will have full access to UTEP's on-campus services, including enrollment counselors who will help you start your journey and student success advisors who will guide you down the path. The UTEP Career Center will also be there to make sure you are able to fully embrace the myriad of opportunities a BMS degree can offer you. 
Interested in learning more about UTEP Connect and our 100%-online undergraduate, graduate, and certificate programs? Reach out and an enrollment counselor will contact you directly.  
---