Hacking the Grad School Application Pt. 2: The Letters of Recommendation
by
UTEP Connect
Looking at grades and test scores don't really tell admissions committees a whole lot about candidates. That's why letters of recommendation are more important than you might realize in the admissions process. They make you human and give you dimension. They tell a story that lets others know if you'd be a good fit for their school and program. So, you want to nail it. Here's how.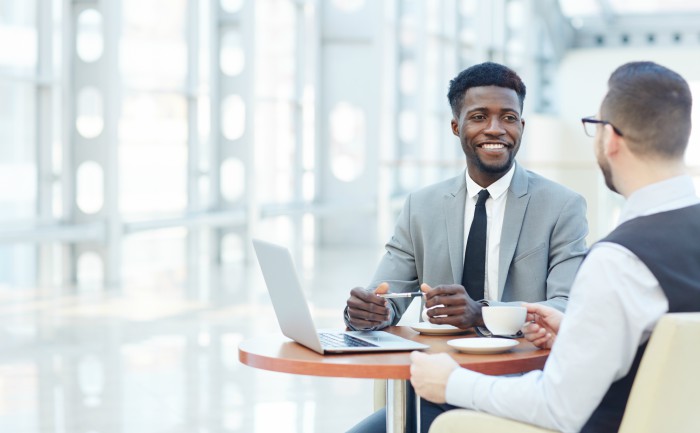 1.      Plan ahead
Start your grad school strategy as soon as you know what you want for your future – years ahead if you have the foresight. Find a professor you respect in your major: take several courses with her/him over the years. Take advantage of their office hours to talk about the work and opportunities for independent study. Form a bond. This way, by the time you need a letter of recommendation, you'll have a real ally who knows your passion for your field of study and your strong work ethic. 
If it's too late to build that kind of deep relationship, hopefully you have a professor or two whose classes you've enjoyed and learned from. Even if they don't know you well, you'll be able to approach them, honestly let them know how much you value their teaching – with concrete examples – and ask them to recommend you. But, you should spend some time with them, to give them a real sense of you. 
2.      Give them time
Don't ask a faculty member or manager (if the recommender is from your job) at the last minute. These people are busy, good letters of recommendation take time and thought, and they're doing this as a favor to you, so give them the courtesy of time. Often, a rushed letter of recommendation is not as good. So, give the writer at least a month before the due date, but two months would be better. 
Of course, when the due date is far in advance, the writer may tend to procrastinate. You'll need to diplomatically check in occasionally. Maybe send a reminder email a month before the letter is due – not being pushy, but just gently nudging: 
"Hey, just checking in to see if you've completed my letter of recommendation. Let me know if you need any other information from me to complete it. Thank you again for agreeing to help me. You're a big reason why I want to become XXXXX, and this means so much to me…" 
3.      Make it easy
Along with time, give your recommender what they need to complete the process. That includes relevant information for each school where they'll need to submit, including: 
Forms, links, and emails
Copies of your transcripts, test scores, and admissions essays
Highlight grades and relevant projects from his/her class(es)
Resume
Printed copies of information from each program, so the recommender can tailor their letter
Place all documentation in a folder with each item labeled
If mailing, include an addressed, stamped envelope along with the recommendation form
If your recommender asks for e-docs, send them in an organized, easily accessible fashion
4.     
 Face time
Don't ask for a recommendation by email, if you can avoid it. Ask in person – and do it in a formal meeting, not after running into them in the hall. 
While in your meeting: 
Discuss why you want to go to grad school, your ultimate career goals, your experience, your interest in your subject, and how they impacted you. Then, ask if they would be willing to write you a strong letter.
Diplomatically hint at what they might include that will show you to be a good candidate, such as awards, relevant experience, projects and research, and examples of leadership and independent study.
Ask for their advice. After all, they have years of experience in your field. Ask them for input on your choices of schools and programs. If they're willing, have them critique your admissions essays, so you can make them stronger. 
5.      Take "no" for an answer
If your desired recommender seems hesitant or says no, don't push the issue. Just move on to another choice. They're doing you a favor. Anything less than a positive letter of recommendation does you no good. You don't want a lukewarm letter, or one filled with generalities. Admissions committees will not be fooled by these.
Letters of recommendation can be challenging, since you don't have control over what's written about you and when it's delivered. By the way, never ask to read a letter of recommendation. It will be a red flag for any recommender. Besides if you follow the process, you won't have to read it – you'll know it's the kind of letter that will help get you admitted to your dream program.
What's Next?
If you are ready to begin your journey into graduate school and are open to the possibility of earning your degree entire online, explore our flexible and convenient 100% online master's programs. We are also available to address your questions about UTEP, the admissions process, and our programs. Reach out, and an enrollment counselor will get in touch.
Other related topics:
---