Four Ways Single Moms Can Offset the Cost of College
by
UTEP Connect
As a single mom, your list of financial obligations can be daunting. With childcare (which averages between $9,000 and $9,600 per year nationally, but can be significantly more), to food, to after-school activities, and all the other expenses that go along with having kids, the mere idea of adding to the load by starting or returning to college can seem infeasible, if not impossible.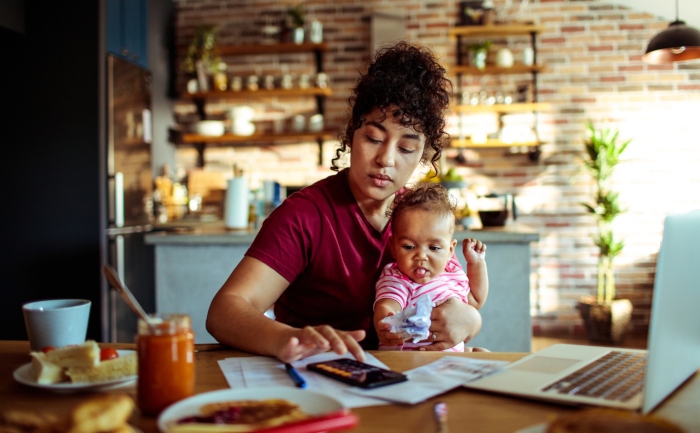 Higher education remains one of the best investments single parents can make to financially support their children. According to 2018 findings from the Bureau of Labor Statistics, the median biweekly paycheck of someone with a bachelor's degree was $922 greater than an individual with only a high school diploma—enough to make a serious difference for single moms on a budget.
But even with a clear return on investment in sight, there's the immediate question of how to afford tuition and other school-related bills on top of all your other financial obligations. Fortunately, there are a variety of ways single parents can secure funding. If you're a single mother thinking about going (or going back) to school, here are a few options other than student loans to help pay for school.
Take Advantage of Education Grants
Perhaps the most prominent education grant, the federal Pell Grant, has been around since 1965. Like most grants, the Pell Grant issues aid based on the recipient's demonstrated financial need and does not have to be repaid. So, while it isn't just for single moms (it's open to all students who meet certain income requirements), it can be an extremely beneficial for single parents who otherwise may not be able to afford college. Plus, changes to the Pell Grant within the last decade have given enhanced assistance to single parents. For the 2019–2020 award year, the Pell Grant's maximum amount of aid is $6,195. To apply for a Pell Grant and other federal grants, complete the Free Application for Federal Student Aid (FAFSA) form through the financial aid office at the college you're planning to attend. On the form, include information about your income and number of children to find out how much aid you qualify for.
Filing your FAFSA will also put you under consideration for a Federal Supplemental Educational Opportunity Grant (FSEOG), a need-based grant the US Department of Education administers to students with the greatest financial hardship related to college expenses. Single parents with significant financial burdens are often excellent candidates to receive these grants, which can be as much as $4,000 annually.
State grants are another public option to secure funding for college. Almost every state offers its residents financial aid in the form of a grant or scholarship. Some even have programs that specifically target single parents. For example, Maine offers a scholarship that includes a stipend for transportation and child care, according to The Atlantic. Check with your state's education agency to see what programs you might qualify for.
Apply for School-Issued Scholarships
Many colleges and universities offer scholarships to help students pay for their studies. Scholarships are typically (but not always) awarded based in part on academic performance metrics such as GPA and test scores. A great place to start is through your desired school's financial aid or scholarship office. Staff members will be able to provide you with information and assistance to take full advantage of scholarships available directly through the university, and suggest external scholarship opportunities, which is our next topic.
Explore Private Scholarships
An often-overlooked way to offset the financial burden of college is the many scholarships and grants offered by private organizations and foundations. Requirements for these scholarships vary—some are need-based; others consider academic or other types of achievement; and still others target students from specific backgrounds. That last group includes scholarships aimed at women and single moms.
CollegeBoard.com, CollegeScholarships.org, and Scholarships.com are all great starting places to explore the hundreds of scholarships and grants available to students. But be aware that scammers exist, so carefully vet a scholarship to make sure it's legit before applying or submitting any personal information.
Working? Consider Online College
Even after maximizing the grants and scholarships available to help offset education costs, you'll still need income to support your children and your family's living expenses. That's why many single moms who enroll in college also hold down a full- or part-time job. If you fall into this category, you might seriously consider earning a degree online. Online programs from reputable institutions offer all the rigor and quality of on-campus degrees but with more flexibility to balance your education with your family and work lives.
What's Next
Affording college as a single mom doesn't have to be impossible—and at UTEP Connect, it's not. We invite you to explore our online programs and see what it will take to make that next step in your career. If you are interested in learning more about UTEP Connect's 100%-online undergraduate, master's, and graduate certificate programs, reach out. An enrollment counselor will contact you directly. They'll also be able to connect you with UTEP's financial-aid staff who can guide you through the types of financial aid available and the application process, including filling out the FAFSA and searching for scholarship opportunities. 
---