7 Ways to Maximize Your Financial Aid and Fund Your Online Education in 2019
by
UTEP Connect
Congrats! Making the decision to return to school – whether to complete your degree or add to it – is an exciting one. It's a unique opportunity to pick up where you left off or start a new phase of your journey with a certificate, online degree, or master's program. One of the most crucial ways you can set yourself up for success is making sure to plan how you'll fund your path forward.

Good news: There are plenty of opportunities that exist for new and returning students, as long as you know where to look. As you begin your search, consider the options below: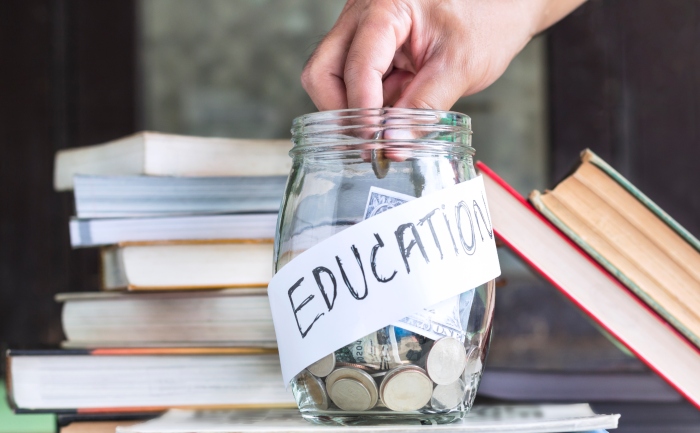 1. Ask Your Employer for Professional Development Funding 
Many organizations have a tuition benefit to help their employees grow within the company. Do your research and make a compelling argument for how a bachelor's degree, graduate degree, or a certificate can help you hone or refine your skillset. 

Don't forget to mention that your organization could be eligible for a tax break of up to $5,250 a year on your education-related expenses, too.
2. Complete Your FAFSA
File a Free Application for Federal Student Aid (FAFSA) early and you may be eligible for additional aid. If you're considering taking on loans to complete or continue your education, make sure to borrow wisely. Do your research on Perkins, Stafford, and Graduate PLUS loans – each comes with unique interest rates, fees, and maximums to consider before committing.
3. Seek Scholarships
Scholarships come in a few forms – some can come straight from the institution where you're applying and others – from a third-party source. Make sure to check online databases (like scholarships.com and fastweb.com) and work with the Office of Scholarships to see what may be available. On the hunt? Here's a great list of scholarships, perfect for adults returning to higher education.
4. Don't forget your Military Benefit (if applicable)  
If you've served in the military, you may be eligible for undergraduate and/or graduate education benefits under the GI Bill. While the exact benefits will vary based on your service and the level of degree you're pursuing, it's worth exploring if you're eligible. Pro-tip: The Military Student Success Center (MSSC) at UTEP can help you find access to available resources.
5. Take your job skills to higher education
Did you know that most school offer a tuition benefit to faculty and staff? If you work in higher education, see if there's a tuition benefit available – you may be able to take classes part-time as you work and greatly cut down on your tuition costs in the process.
6. Fellowships & Assistantships
Undergraduate and graduate programs often have fellowships and assistantships to award based on merit. With a fellowship or assistantship, you would be able to exchange academic work or research for a tuition break or credit.
7. Don't forget your tax credit
Don't leave money on the table during tax season – the Lifetime Learning Credit could help you to the tune of $2,000 in tax relief. Though it won't be money upfront, it could help offset some of your education expenses to help make a degree more attainable. Learn more about the Lifetime Learning Credit – and if you're eligible– here.

Interested in learning more about UTEP Connect and our 100%-online undergraduate, graduate, and certificate programs? Reach out and an enrollment counselor will contact you directly.  
---