Find the perfect study method for your personality
by
UTEP Connect
Trying out different study methods is essential, but that process often means lots of wasted time. Rather using trial and error, why not evaluate your personality to unlock the information you need to study more effectively? Let your personality guide you toward finding the perfect study method for you.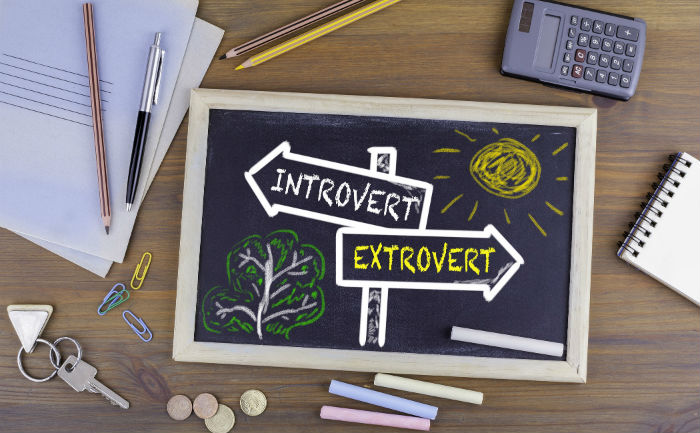 Introvert vs. extrovert
Are you the life of the party or happier staying in for the night? How you prefer to spend your time could offer insight when it comes to finding the right study method. If you're an extrovert, you may do best in study groups or working one-on-one with another student or professor so you receive the human interaction you need to thrive. When group study isn't an option, reading aloud or simply being in a public place can make extroverts feel more at ease and receptive to new information.
For introverts, independent study will likely feel more comfortable, although group study with a tight-knit collective could also work. Introverts typically study best in quiet places, so if home isn't a great setting, a library is ideal. Since introverts usually learn better from internal reflection, creating mind maps or answering high-level, essay-style questions can help connect concepts.
Facts vs. feelings
Thinking about what motivates and inspires you may also hold the key to more effectively parsing different study methods. If you're strongly influenced by facts over emotions, you likely find STEM subjects easier to digest than some of your fellow students. With this in mind, you should structure your studying so you deal in concrete information. Creating diagrams and outlines or whipping up a batch of flash cards will allow you to focus on where you excel.
However, if you're guided more by intuition, you likely find concrete facts less than energizing because you want to know the underlying "why." Asking questions is an effective technique for understanding material, as it taps into the natural curiosity that can help you study more effectively. During study sessions or lectures, write down questions and take time to find the answers later. 
The big picture vs. details
Determining whether you're detail-oriented or a big-picture thinker will inform your choices of different study methods that engage you while still making sure you understand the information. For people who see the big picture, getting involved in the details can seem tedious, so it might be beneficial to break up large concepts into smaller chunks. Outlining is a great way to identify the subparts of large concepts and focus on what you need to know.
For detail-oriented students, incorporating the nitty gritty into a broader idea can be a challenge, but adopting a split-page method of note-taking may help. To use this approach, fold your paper in half lengthwise and take notes on one side, then use what you wrote to take a second set of notes on the other side. This process will assist you with distilling information, finding knowledge gaps and consolidating the subject matter into larger-scale concepts.
No matter your personality, one or more of these different study methods will likely work for you. Don't waste time grappling with a method that doesn't feel intuitive just because it works for someone else! Instead, focus on your own personality to determine study techniques that help you engage with and excel in your studies. You never know, using Pinterest may be just what you need.
What's Next?
Interested in learning more about UTEP Connect and our 100% online undergraduate, graduate, and certificate programs? Reach out, and an enrollment counselor will contact you directly.
---