How to Become a Public Relations Manager: 3 Tips to Help You Thrive
by
UTEP Connect
Are you interested in becoming the voice of your organization? Every industry needs qualified professionals to craft their message and influence public opinion. Public relations managers are responsible for a variety of communication efforts that support and promote their organization.
Here are three important tips for a rewarding future in public relations.
   
1. Know the In-Demand Skills for Public Relations Managers
Developing essential PR skills early in your career increases your potential as a job candidate and helps you stand out from the competition.
Public relations professionals are responsible for telling the corporate story and making sure it gets heard. This involves a wide variety of strategies to inform and educate both internal and external stakeholders.
Competitive candidates for public relations positions need to have strong oral and written communication skills, an understanding of social media platforms and best practices, clear knowledge of research methodologies, conflict management techniques, and effective time management while working under pressure.
These in-demand skills can be gained through a degree that focuses on public relations and corporate communications, and through practical experience. For adult learners, earning a public relations degree online makes it easier to balance work and family responsibilities with educational advancement.                                                                                                
2. Earn an Accredited Degree with a Strong Foundation in PR and Communications
In today's competitive job market, even entry-level corporate positions typically require at least a bachelor's degree. Position yourself to stand out from other candidates by choosing a program that focuses on public relations and corporate communications. A bachelor's degree increases both your hireability and your income potential.
According to the Bureau of Labor and Statistics' 2017 data, the median weekly earnings for full-time workers over age 25 with a bachelor's degree was 64.7% higher than those with only a high school diploma. Individuals with a bachelor's degree also experienced a much lower unemployment rate (2.5%) than those with no college education (4.6%).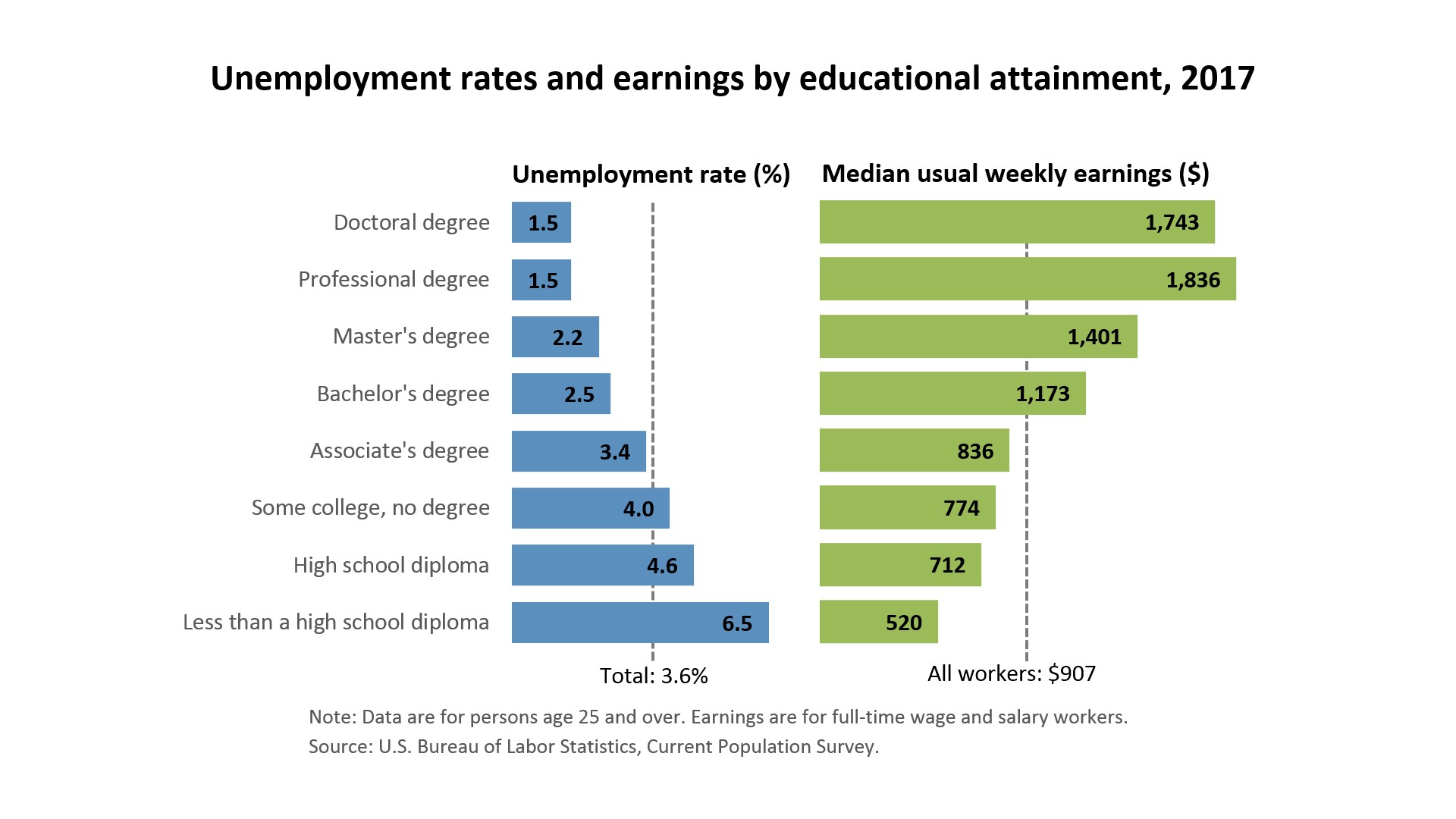 Source: https://www.bls.gov/emp/chart-unemployment-earnings-education.htm
Look for an accredited bachelor's degree program that emphasizes communication theory and practice, as well as research methods and case study evaluation. This should be paired with a core curriculum that offers a broad general education foundation.
Programs such as The University of Texas at El Paso's online Bachelor of Arts in Organizational and Corporate Communication provide the foundational knowledge and practical skills needed for a variety of career paths, taking a multi-cultural approach to corporate communications. This 100% online program allows you to complete your public relations degree online, with flexible study options to accommodate work and family schedules.
3. Gain Relevant Work Experience
Actually working in public relations is different from simply learning about working in the field. While it is not always required, relevant work experience is a real asset to one's resume.
An internship is an excellent way to gain real-world experience and improve your credentials. However, this level of commitment may not be a viable option for those balancing work and family obligations with their studies. Fortunately, there are a variety of other options you can pursue to develop resume-enhancing skills and acquire valuable references.
Contact the communications director of your current employer to see if you can assist with public relations tasks or take on additional responsibilities in your area of interest. Consider volunteering for a non-profit or local service organization. Your child's school or extra-curricular activities may need assistance with promotional materials, press releases, social media presence, or other public relations concerns. Tap into your network of colleagues, family, and friends to find opportunities for honing your skills. Above all, treat yourself as your first and best client. Put your theoretical skills into practice to promote yourself as an asset to everyone you contact.
Learn More
Are you ready for a future in public relations? Reach out to learn more about UTEP's online Bachelor of Arts in Organizational and Corporate Communication. An enrollment counselor will contact you directly.
---