5 Reasons a Master's Degree Can Upgrade Your Career Path
by
UTEP Connect
Thomas Edison once said, "Show me a completely satisfied man, and I'll show you a failure." So, you want more. You're driven. Otherwise, you wouldn't be thinking about getting a master's degree. But what "more" can a master's degree really deliver? Let's get to the list.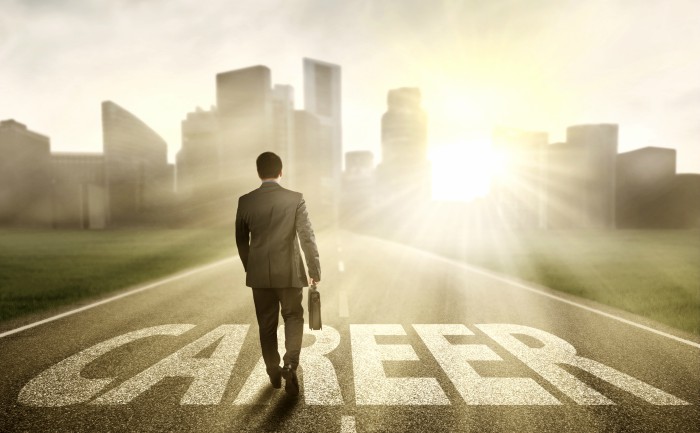 You will learn what you love
Ever hear the phrase, "Do what you love, and success will follow"? That's often the case. So, you should really know what you want to do before you enter a master's program. If you're not sure, do some research. Read blogs and books on the subject. Find people who work in the field and ask them. 
Getting a master's degree is a big decision, so you want to get it right. The reward: you'll truly want to learn and be engaged in your program and, once you have your advanced degree, you'll look forward to Monday your entire career. 
You will have higher earnings
It's true that a master's degree often means a higher salary – how much depends on your field. Business, education, and nursing are three areas where an advanced degree can truly advance your standard of living. 
Here are a few online master's programs from UTEP Connect that could lead to higher earnings:
One caveat to the "master's equals more money" rule is career changers. You'll have to compare the median salaries of what you do now and your new career before you know if you'll be making more, or less. 
You will have more opportunities
It's no secret – having a master's degree opens doors. Yes, one of them leads to a corner office, since most upper-level jobs in any field require an advanced degree. Also, the expanded knowledge you get with a master's degree can help you move to other areas within and outside of your current field.
Advanced degrees give you the kind of flexibility to make sure you're always engaged and interested in what you do to earn a living, which is great, considering one-third of your life is spent at work. 
You Will Grow Your Professional Network
As a grad student – even earning an online degree – you'll be learning alongside students with the same level of intelligence, passion, drive, and interest as you. Some will go on to be industry leaders in the years to come. Plus, your professors will have higher levels of theoretical and practical industry experience – and professional contacts of their own. At many schools, students also gain access to employer partners and alumni, leading to contacts that can help them in their careers. 
Some jobs require a graduate degree
There are jobs that just aren't available to those without an advanced degree. For some of these, a master's degree is a way to raise the ceiling on your current job, since it builds on experience you already have. For example, these UTEP Connect online master's programs do just that:
There really are many advantages to getting your master's degree – from career happiness to more money and the flexibility that leads to more employment opportunities. And completing your master's degree online has the added benefit of being able to keep your current job while working towards advancement or a new, better career fit for you.
---