How to pencil in your school and work obligations
by
UTEP Connect
A normal day for a student who also works is anything but ordinary. Fitting everything in takes strategic planning and some sacrifice. But although striking the right balance of time for work, school and family can be a challenge, it's doable—particularly with a strong schedule. Use this template as inspiration to create a school and work schedule that fits your life.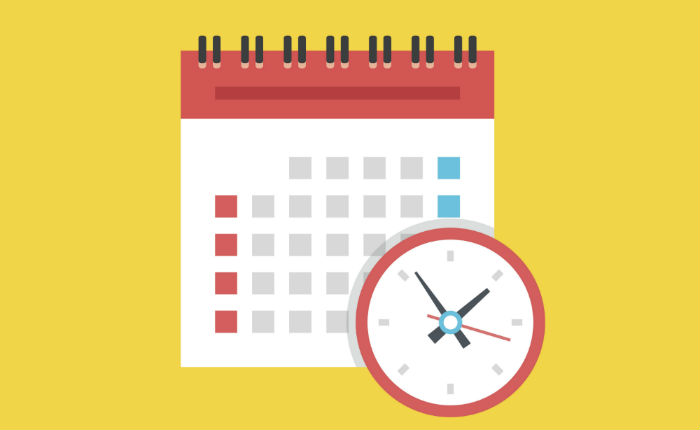 6 a.m.: Study over breakfast
Rather than catching up on your Facebook news feed over breakfast, why not read a new chapter, review notes or do some practice problems? A 30-minute study session over breakfast sets the tone for the day.
7:30 a.m.: Review during your commute
Make your commute to work productive by using that time to review your notes—safely, of course. If you drive, record your notes beforehand and save them in an audio file to play during the trip. If you use mass transit, create a Word document of your ongoing notes to read on the train or bus.
8 a.m.: Focus at your desk
The best way to focus on your job is to know you have your schooling under control. After all, it's hard to think about meeting your work goals when you're worried about passing a test! Prioritize keeping your studies on schedule so you can give 100 percent from the moment you arrive at the office.
12 p.m.: Take a lunch study break
While lunch promises that free time you look forward to, it can also serve as an emergency study session if you've fallen behind or need to prepare for a test. Generally, you should try to keep your lunch break free so you can unwind a little, but in crunch situations, this can be the perfect time to squeeze in some extra studying.
5 p.m.: Clock out
The workday may be done at the office, but for students, it's just getting started. Do a little more schoolwork by using the same method from your morning commute on the way home. 
5:30 p.m.: Enjoy dinner and time with loved ones
While it may be tempting to dive back into school as soon as you get home, it's important for your health and well-being to spend some time relaxing. Work out, cook a nice dinner and read the kids a bedtime story.
8:30 p.m.: Time for school
With this schedule, the bulk of your studying occurs in the evening. On a night when you have to take an online test, dedicate an hour to reviewing the material and another two to three hours to taking the test. On a night without a test, break up this block of time by class or priority.
It's important for working professionals to create a school and work schedule that meets all their needs. If you have children, finding time to study during their activities will be important. Adapt this template to your own life to strike the right balance between work and school without burning out over the course of the semester.
What's next?
Interested in learning more about UTEP Connect and our 100% online undergraduate, graduate, and certificate programs? Reach out, and an enrollment counselor will contact you directly.
---