The best music for studying when you need motivation and concentration
by
UTEP Connect
Music has been scientifically proven to provide help when you're trying to focus, but what's the best music for studying? Take a look at some of these tips to learn how to compile the best study playlist for your style and personality.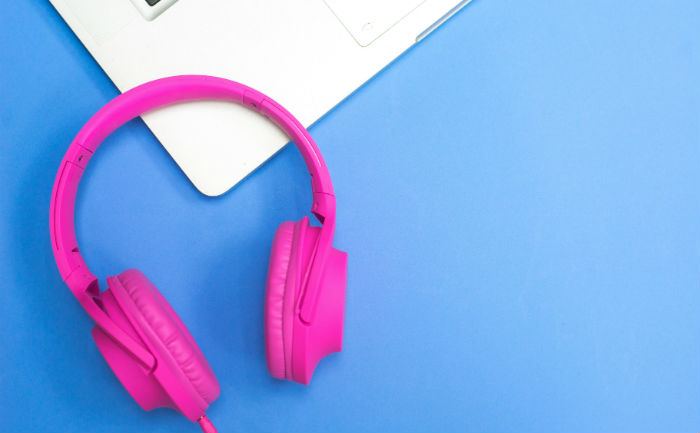 Start with consistency
When it comes to studying, all music is not created equal. Researchers found that the best music for concentration—regardless of genre—had a consistent beat with a steady, repetitive pulse, and was played at "coffee shop" levels (i.e. loud enough to hear but low enough to carry on a conversation).
For a rhythmic beat, consider:
Intelligent dance music
Alpha wave music
Solo piano tracks
Classical not required
The theory that first linked music with concentration was named "the Mozart Effect." Since the focus of that study was classical music, many students assume that this genre is the thing to play during study sessions. However, research into "the Blur Effect" found that listening to enjoyable music had a bigger impact on the Mozart Effect, regardless of type. In essence, students who listened to music they enjoyed were found to have concentrated more effectively. With this in mind, don't feel obligated to cue up the classics for your study playlist. Instead, pack your list with music and genres you enjoy. 
For something you love, consider:
An instrumental band that plays pop songs, e.g. Vitamin String Quartet or The Piano Guys
Whatever is currently on your phone, played at a low volume
Encourage yourself to study
It's no secret why athletes can often be seen sitting in the locker room listening to music before a big game: The right song gets you pumped. When you really aren't looking forward to studying, music can help motivate you to hit the books and focus on your coursework.
When you dread studying, consider:
Progressive house or electronic music
Movie scores
You may not always need the music
Interestingly, it isn't always the music that has a positive effect on motivation and concentration; sometimes, it's your body language. When people listen to music with headphones, they send a signal to those around them that they want to be left alone. The resultant reduction in distractions and interruptions can help increase your retention of the material. If you find music too distracting, you can still get some of the benefits by changing your body language.
For when you're not feeling music, consider:
Wearing your headphones without playing music
Listening to ambient noise, using sites like Coffitivity and Noisli 
Under the right conditions, music can be a powerful study aid. For maximum impact, take the time to learn when music boosts your focus and concentration, in addition to which types have the greatest effect. After you find the best music for studying, pair it with various types of study methods to really improve your results.
What's Next?
Interested in learning more about UTEP Connect and our 100% online undergraduate, graduate, and certificate programs? Reach out, and an enrollment counselor will contact you directly.
---