Program Spotlight: What is Urban and Regional Planning?
by
UTEP Connect
Urban and regional planning is essential to the development of the communities around us – especially in and around cities and densely populated areas. It's a dynamic field that can look quite different by area of specialization. However, there's no question about just how important urban planners are to the development of societies as a whole. People in these roles are responsible for developing policies and systems that create the physical and economic infrastructure that supports diverse and growing populations. In doing this, they must effectively manage resources and plan for current and future needs of the population. A certificate program is one way to get the necessary training to be able to do this.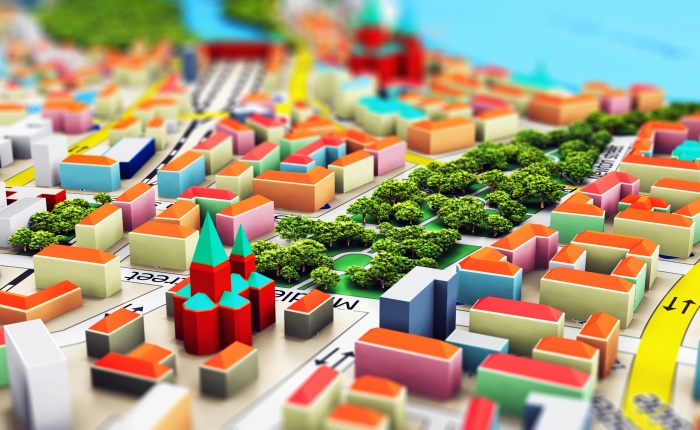 What are the outcomes of UTEP's Online Urban and Regional Planning Certificate?
The online Urban and Regional Planning certificate at UTEP is designed to teach core knowledge in economics, demography, law, and administration – plus how to leverage technology to apply learnings to real-world issues. And good news: As an urban and regional planner, your job outlook will be positive for years to come. According to the Bureau of Labor Statistics, the median pay in this position is $71,490, and employment in this field is expected to grow 13% through 2026. Wondering how you'll leverage this certificate? Many students use it as a stepping stone to advance their careers, head to graduate school for an MPA, or find new employment opportunities in local and state government and nonprofit organizations.
What's unique about the Urban Planning Online Certificate at UTEP?
UTEP separates itself from the pack by providing high-quality systems of support every step of the way. Flexible online programs are designed for students to succeed, even while balancing other professional and familial responsibilities. Faculty are accomplished teachers and mentors who bring a personal touch to online learning. Students also have access to the Career Center for resources to help leverage their certificate as they reach and exceed career goals.

The coursework required for this certificate is also designed to give students a professional leg-up. The inclusion of a highly applicable capstone project – complete with faculty mentoring – is no coincidence. This research requirement gives students firsthand experience analyzing and making recommendations to a local organization, regardless of the student's location.
What are the completion requirements?
Once enrolled, students choose four elective courses from the following: Regional and Urban Planning, Public Policy Process and Institutions, Urban Administration, Intergovernmental Relations, and Selected Problems in Public Administration. The final course requirement is a required capstone for a total of 15 semester credit hours. This capstone on comprehensive integration of public administration gives students the opportunity to demonstrate their ability to apply relevant knowledge as they design and complete a research project that solves for a known public service problem.
Interested in learning more about how you can earn your certificate in Urban and Regional Planning? You can do so 100% online through The University of Texas at El Paso. Reach out to us and discuss your options with one of our enrollment counselors.
---