Program Spotlight: M.Ed. in Curriculum and Instruction with a concentration in Early Childhood Education
by
UTEP Connect
There are currently 15.1 million children in the United States who require childcare, per the U.S. Census Bureau. With an influx of children in the education system, the increased attention to early childhood education has raised real questions about how the current system works, where it's broken and how to fix it. Early Childhood Education (ECE) is a growing industry, and teachers with higher education are in demand.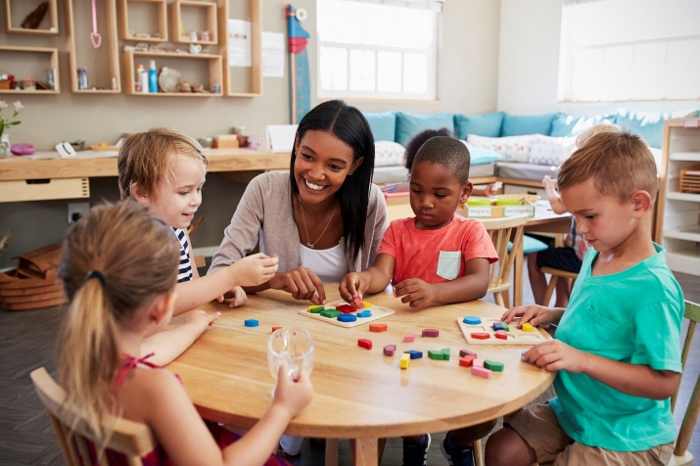 UTEP's 100% Online Master's Degree in Early Childhood Education 
We've created an online graduate program that delivers the same robust curriculum as our on-campus master's degree, but without the commute. Working professionals have the advantage of being able to access coursework, collaborate with classmates and faculty, and attend class—all on an online platform. This means you can schedule your class time around your availability. 
Students enrolled in our online early childhood education master's program adhere to the following curriculum: 
Current topics and trends in ECE
Seminar on ECE curriculum
Development of literacy skills (preschool to grade 3)
Development of math/science foundations (preschool to grade 3)
Biliteracy development
Scholarly writing for educators
Survey issues in bilingual and second language education
Learning contexts and curriculum
Diversity in education settings
Research for the classroom teacher
Sheltered English instruction
We invite prospective students considering this degree to explore the full list of courses and their detailed descriptions on our program's dedicated web page.
Graduates from the online early childhood education master's program are prepared to make a real difference in the lives of young children. They will be able to create and implement lessons plans and help developing minds engage actively and think conceptually. With a master's in ECE, you can influence the way education is delivered and change the lives of future generations for the better. 
Things you can do with your online early childhood education master's degree 
This degree can help you shape how young children think, both in and out of a classroom setting.
While many of our graduates go on to pursue teaching careers, there are other applications for this degree as well, including:
Children's entertainment
Children's museums
Social work
Pediatrics
Toy design 
Knowing how to speak to and educate young minds makes you an asset in several industries. If you're interested in working with children outside of the classroom, this degree can give you the education and skill set you need to move forward in a non-teaching career. 
Why UTEP Connect? 
For over 100 years, UTEP has been providing quality education for Texans. As the need for distance education arose, we answered the call with the creation of UTEP Connect—a suite of online degrees designed to offer excellent education for working professionals. Our degrees are 100% online and carry the same weight and prestige as a degree earned on campus. 
Our expert faculty all have their PhDs, along with extensive experience and knowledge of innovative, up-to-date teaching practices. Our flexible and affordable online format is perfect for working professionals and people with family obligations that may prevent them from attending on campus classes. Don't let your location dictate your future—give yourself the gift of excellent education that you can access wherever you may be. 
Ready to take the next step? Consider your options in a discussion with our enrollment team. Reach out to us, and one of our enrollment counselors will contact you directly.
Other related blog posts
---