Building a Career with a Bachelor's Degree in Security Studies
by
UTEP Connect
The 2017 Equifax data breach exposed the personal information of close to 148 million people. Credit and debit information of as many as 110 million Target customers was compromised in 2013. JP Morgan Chase, Anthem, Starwood Hotels, Uber, U.S. Office of Personnel Management, eBay, TJX Companies, Home Depot, Adobe – the list of companies, organizations and government agencies that have been victims of cyber-crime keeps growing, along with the number of individuals whose personal information has been put at risk.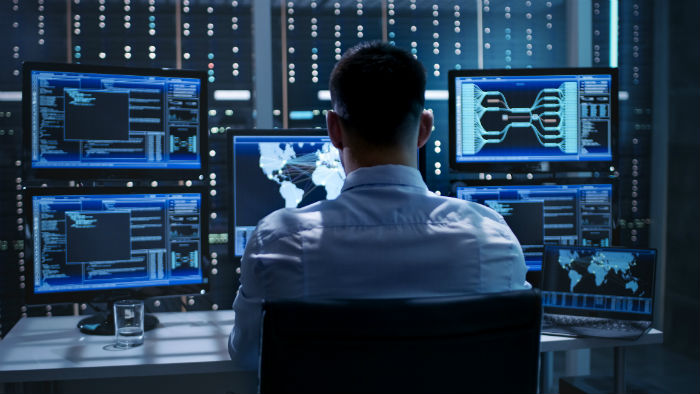 Growing need for security specialists
As more public and private sector business is conducted online, there are even more attempts to steal data, hack social media sites, and illegally transfer information and money. An increasing reliance on interconnected smart devices also heightens the risk of attacks and data breaches.
As a result of this continuing evolution and increase in cyber security threats, there is a growing need for people with specialized education in security studies.
Security personnel is on the front lines in the battle against cybersecurity threats, homeland security vulnerabilities, violent crime and data privacy breaches. They work for private companies, large corporations and government agencies, including the CIA, the Department of Defense, the Department of Homeland Security and the FBI. 
Explore five of the best jobs you can get with a bachelor's degree in Security Studies
1. Cybersecurity professional
Cybersecurity has been called one of the fastest-growing industries, with a projected shortage of a half-million cybersecurity professionals by 2021.
Companies are in dire need of people with the skills and knowledge to prevent and respond to data breaches, protect networks and do the day-to-day work it takes to keep information private. 
As a cybersecurity professional, you can work for public and private agencies as well as nonprofit organizations. 
2. Intelligence analyst
Never before has so much information been as readily available to government agencies, private companies and public corporations. The challenge is to understand it. 
Intelligence analysts gather and analyze information from a variety of sources and prepare reports that help organizational leaders make informed decisions. You could be fighting terrorism, helping police departments anticipate and respond to crime, or helping retailers reduce losses due to shoplifting. 
3. Background investigator
Police departments, Fortune 500 companies and government agencies all need to know that they are hiring high-quality people for high-level positions. That's why they turn to background investigators.
In this career field, you'll vet people being considered for employment by conducting interviews, researching personal and professional histories, and making recommendations about whether an applicant should be hired. 
4. Security professional
If providing critical security intelligence appeals to you, consider a career as a security professional. 
The CIA employs security professionals to collect, analyze and report security- and counterintelligence-related information, examine polygraph results, conduct financial investigations and scrutinize computer forensic data. 
While the CIA is responsible for providing national security information to the president, many other government agencies and large corporations also employ security professionals to protect their assets. 
5. Law enforcement agent/officer
Law enforcement isn't all about being a police officer. The DEA, ATF, State Department and FBI all have agents and officers across the nation who work on some of the country's most pressing challenges, including gun crime, drugs and human trafficking.  
Join the battle
The need for highly trained security professionals is real, and so are the opportunities associated with security studies jobs. If you are interested in exploring a challenging and rewarding career and making a difference in one of the most important issues of our time, consider earning a degree in security studies.
The University of Texas at El Paso's online Bachelor of Arts in Security Studies program provides the knowledge you need to join the front lines in the fight against cyber terrorism. Our 100-percent online undergraduate degree program allows you to earn your degree almost anywhere in the world, learning from instructors with real-world experience and gaining practical skills to help you succeed in your new career.
What's next
We invite you to explore our online program and see what it will take to make that next step for your professional future. If you are interested in learning more about our team and UTEP Connect's 100%-online programs, reach out. An enrollment counselor will contact you directly.
Other related posts
---