7 Ways to Avoid A Thanksgiving Break Study Slump
by
UTEP Connect
It's almost time for Thanksgiving break, and for many students, whether online or traditional, staying on top of their assignments and not getting derailed right before final exams is a challenge. With the right mindset and support network, however, everything is possible.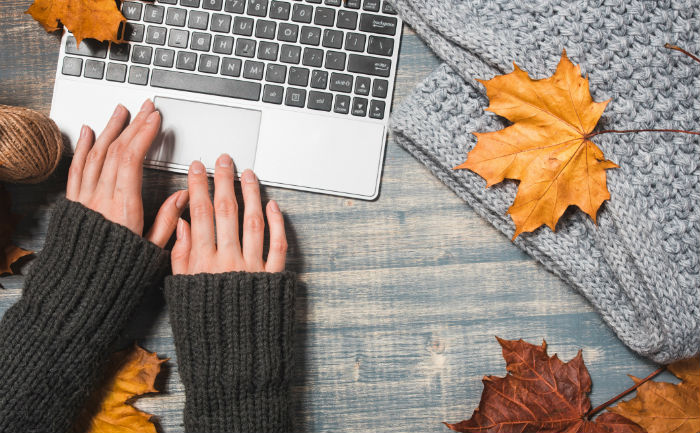 To help current online students out, as well as to inspire future ones who may still question if going to school while being fully immersed in life is possible, our team put together a few holiday study tips. We have seen this advice work time and time again for our UTEP Connect students, and we are confident it will help you too. 
To avoid any holiday slump and to stay motivated for the last few weeks of the semester, try to: 
1. Set realistic expectations
Setting lofty study goals can be a recipe for disaster during a break. Once you start falling behind on your self-imposed study schedule, you may throw in the towel altogether. Any break, including the Thanksgiving holiday, is a great time to unwind, so embrace that by not packing your schedule with studying. Instead, set a reasonable amount of time to complete your assignments without ruining your break. You can also divide your assignments into smaller tasks, which you tackle one day at a time. This way, you would avoid getting overwhelmed or, worse, annoyed by how much is on your plate. 
2. Create a to-do list
Even with the best intentions, motivating yourself to study can be tough. Create a daily to-do list that sets a task or amount of time you want to dedicate to each course or lecture. Whether it's completing five online reading assignments or spending ten minutes reviewing your notes, by having a tangible goal you'll be more motivated to be productive. 
3. Plan to study early (or late…) 
The holidays are busy. With family visiting from out of town and friends making plans to catch up, the best way to ensure productivity is to pencil it in before (or after) the day's activities. Plan on greeting the day or staying up a little later to get your studying in. Be mindful of choosing the option that best fits your personality. If you are an early bird, studying for an hour or so in the morning would benefit you the most. And if you are a night-owl, remember to not overspend your studying time. Stay up significantly late would only set you behind the next day. 
4. Be outspoken 
Once you set a study schedule, let your family and friends know about your obligations. Often family and friends believe that since you're on break, you're not studying. By telling those around you about your plans for maintaining your productivity, they can not only honor that time but encourage it if they notice you are falling behind. 
5. Don't cram 
One of the most important holiday study tips you can follow is being consistent. Too often, holiday fun gets in the way, and students spend their last night cramming in a study session. Even if you can only find half an hour every day, maintain a consistent schedule to help keep material fresh and facilitate the transition back to a fuller class load. 
6. Study for finals 
Whether it's midterms or final exams, a holiday break is the perfect time to go over the notes from the beginning of the semester. Even a twenty-minute study session each day can help refresh your memory and help you be more prepared for when you return to school. 
7. Solve extra problems 
During the semester, there's barely enough time to complete assignments, let alone do any extra. Allocating some time to work your way through additional questions in your textbook or from your online lectures can be a great way to sneak in some extra studying. Between cooking turkeys and watching football, try to fit in a few problem-solving assignments. 
Following these holiday study tips can help you navigate the time off during this Thanksgiving or any other official holiday. You will not only be able to spend time with your loved ones, but you'll also stay ready for your next set of lectures and online classes. If you need even more motivation to study over the holiday, why not create a study corner?! It'll make studying more fun and could even increase your productivity. 
Feeling inspired by this advice? UTEP Connect offers a robust support network for any and all of our students. If you would like to learn more about our 100%-online bachelor's, master's, and certificate programs, reach out to us, and one of our enrollment counselors will contact you directly to answer your questions and walk you through your options. 
---