Top 5 things you can do as a Master of Science in Construction Management
by
UTEP Connect
In the construction management industry, experience is necessary and a degree is critical. While an undergraduate degree shows you have self-discipline and know how to work through problems and challenges, a graduate degree goes even further. Because many people earn their graduate degrees while balancing a career and other responsibilities, a master's degree tells potential employers you want more—more responsibility, more income, more potential for career growth—and you're willing to do more to get it. That kind of drive is valuable to companies, which is why having your master's will give you an edge.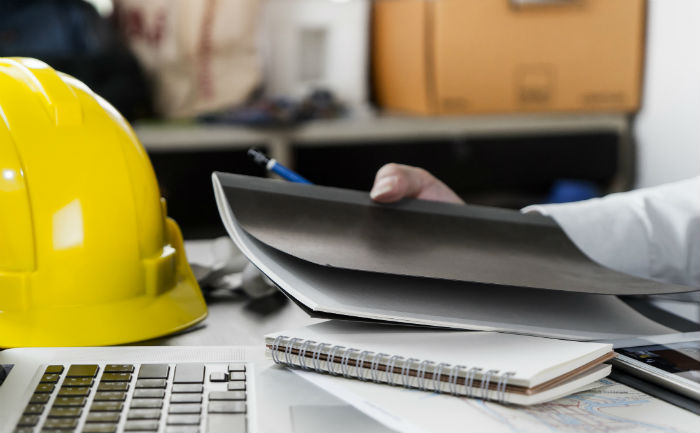 Online opportunity: Master of Science in Construction Management (MSCM)
Your career path may be in architecture, business management, engineering or another construction specialty, and that's why an online degree program makes sense for you. While you work, you can designate classwork times to fit your schedule! The online MSCM is a 30-hour credit degree designed to develop your project management and team leadership abilities so you can better compete for jobs in today's global marketplace. In fact, your graduate degree can take you anywhere in the world!
Construction today for a better tomorrow
Construction management is a detail-oriented profession. There are safety regulations, Environmental Protection Agency directives, zoning requirements, federal/state/county/local laws, and to top it off, companies want managers who will make the right health and welfare choices for workers, civilians and the planet as a whole. The more you learn about sustainable construction, the more in-demand you'll be, especially considering the projected job growth for this field.
In the world of construction, buildings have the capacity to make a major contribution to a more sustainable future for our planet ... It's clear that sustainable buildings have become vital cornerstones for securing long-term environmental, economic and social viability. - LaFarge Holcim Foundation
Employment opportunities: 5 construction careers
Cost estimator: This project management professional coordinates with engineers/architects to determine a project's requirements by performing data analysis of time, labor and equipment.
Construction manager, biorefinery/bioenergy processing: The United States government is seeking managers to assist in building and improving infrastructure and facilities for bioenergy. CMs must be able to supervise a diverse workforce and be knowledgeable of laws and safety requirements.
Field engineer: This individual is responsible for larger construction projects, overseeing physical labor/work and ensuring environmental guidelines are met.
Project manager: A project manager oversees one or more phases of the construction project, ensuring compliance with laws and design specifications, and is responsible for keeping the job on schedule and within budget.
Scheduler: The construction management scheduler develops the project's phases and timeline. When there are changes (and there are always changes), the scheduler examines courses of action and outlines the redirection needed to meet deadlines/budgets.
What's next?
Interested in learning more about UTEP Connect and our 100% online undergraduate, graduate, and certificate programs? Reach out, and an enrollment counselor will contact you directly.
---