3 little-known ways the UTEP writing center can help improve your grades
by
UTEP Connect
 Can you keep a secret? Some of your peers who get consistently high marks for their writing aren't better writers than you. They simply write smarter by utilizing the UTEP University Writing Center (UWC)! If you thought our college writing center only proofreads papers, you're missing out on a terrific opportunity to learn new skills, write better papers and create appealing resumes. Here's the secret, and you can tell everybody. Or not.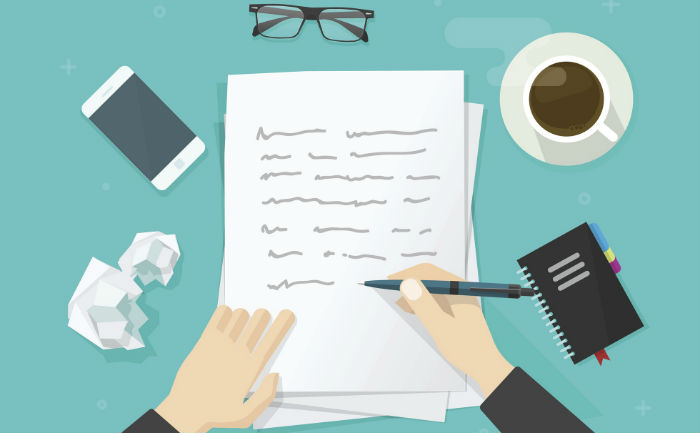 UWC works for you
Brainstorming
The hardest part of any project is the beginning. One way to get the writing process started is called "brainstorming," in which your UWC advisor/assistant will spend time with you (face-to-face, online or by phone) to discover topic associations and connections that can serve as a jumping-off point. Two heads really are better than one!
Here's one process for brainstorming your essay or paper:
Write all the words that come to mind when you both think about your topic.
Group your words under labels, or sub-topics.
Discuss the merits/disadvantages of each sub-topic and narrow your groups.
Finally, write a sentence that mentions each of your sub-topics. That's the beginning of your introduction!
UWC has several brainstorming techniques that will lead you from concept to creation! If you're adding sources, be sure to check out our guide on choosing a good source from a bad one.
Genre/Audience analysis
Genre is simply the category into which your writing topic falls. Just as "Game of Thrones" is an example of the "fantasy" genre, your essay or paper topic can be categorized by its genre. If you're writing an essay, you will make a claim – "Sofa cushions should be ergonomic" – then support that claim with arguments or analysis, depending on your genre.
Your UWC assistant can also help with audience appeal. Let's say you're writing a speech for a class. What group do you want your speech to impact? Health-conscious peers? Minorities? The entire audience? Even business writing targets a specific audience. Contact the UWC to learn more about defining audiences and refining your writing to maximize appeal to readers or listeners.
Revision strategies
Editing is easy. Revision is hard. Just when you think your paper is perfect, your professor wants "further explanation" or requests you "revise this paragraph." Contact the UWC to get revision guidance, whether you're having grammatical issues or need to clarify a sentence (i.e. you know what you meant, but you haven't effectively communicated your thoughts.) Revision assistance can get you past the problem!
UWC: Frequently asked questions
The University Writing Center is available to all UTEP Connect students. To help you learn more about what the UWC has to offer, we spoke with Lou Herman, director of the UWC.
How does an online student typically interact with the Writing Center? What is the process?
Online students will first need to make an appointment with the University Writing Center through our website.  From there they will log in to our online session through Blackboard Collaborate.  In the Blackboard Collaborate session the student will be able to chat with one of the consultants at the UWC, students can also speak with a consultant and video chat through the Blackboard Collaborate system.  Students need to keep in mind that online sessions are interactive, just like a face-to-face session would be.  This means that the student will need to be present at their computer during the entire session to interact with the consultant at the UWC.  Students can expect consultants to ask a lot of questions about the writing, and students should be ready to participate in the collaborative session. 
Are your services available at all hours? What other resources are available to online students?
Online appointments are available during the regular semesters from 9am-6pm Monday to Thursday and Fridays 9am-2pm.  If students are looking for additional resources, we have our Writing Help Online website - who.utep.edu – there students can find self-help resources for a variety of writing situations from composing a thesis statement, to formatting guidelines and "cheat sheets."  
What is the typical turnaround time if a student provides his/her paper for review?
Students need to make appointments at least 24 hours in advance if there is an appointment time available.  Students also need to keep in mind that a UWC consultant can work on a 10-12-page paper in the 1 hour appointment time.  If a student has longer than 10-12 pages they will need to make additional appointments.  It is recommended that students only bring 10-12 pages at one time.  Part of our philosophy is that writing is a process.  If students bring more than 10-12 pages at one time, the consultant may stop at the 10-page mark so that the student can revise what has been suggested and work on their paper further before getting additional assistance.
UWC: Better grades through better writing
Earning your degree online is easy with UTEP Connect resources such as the UWC, which can bring up your grades while raising your level of writing comprehension at the same time! All services are available face-to-face, by phone or online. This could be your year to make a change for the better. Call 915-747-5000 and let's begin the conversation.
---