How to Know If I'm Ready for an Online Degree
by
UTEP Connect
There are many reasons to get an online degree – advancing your career is chief among them. Once you realize that an online bachelor's or online master's can move your career forward, the next step is assessing whether you're ready to take on the additional responsibilities and assignments of an online education.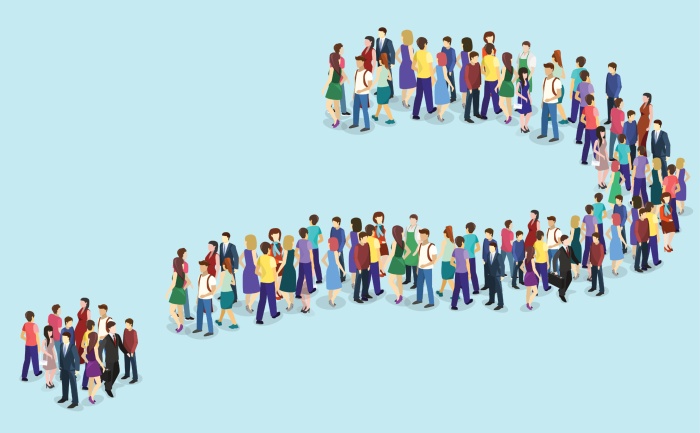 One of the advantages of an online degree or certificate is that it is uniquely positioned to help support specific student segments – adults returning to school, military members, veterans, transfer students, first-generation students, students with disabilities, international students seeking a U.S. degree, etc. If you identify with any of these groups, it's worth exploring how this degree-type can help you on your path to career advancement.  
Here are some questions to consider as you're evaluating whether you're ready for an online degree:
Do you need a degree in order to advance in your field?
In some cases, there are credentials or skill sets you can only earn by earning a degree. If you've had a conversation with your manager, and additional schooling is required to get you to the next level of you career, it's time to see what an online degree – with flexible hours, so you can work as you earn it – can do for you.
No two industries are alike, and no two industries look the same way they did 10, 20, and 30 years ago. If you want to keep moving forward, it's important to understand how people achieve advancement in your field. For some, this may mean company training, webinars, and seminars. For others, it will likely mean taking some (foundational or management-focused) classes or advanced degrees. It's important to gain educational credentials and technical knowledge, as well as to develop leadership and management skills.
You can't control everything in your career, but you can make a commitment to a lifetime of learning. If you think (or know!) that an online degree or certificate with help you feel more confident about your abilities and your future – it's probably time to start exploring your options for this type of education. 
Are you already balancing career and family obligations?
To keep it simple, these are often the biggest decision-makers that help students decide to pursue an online degree. If you have a family, you likely need to continue working to support them as you earn your degree. With an online degree you have the flexibility to complete your coursework on nights and weekends (or whenever your schedule allows). Just because you may not have time to head to class during traditional school hours doesn't mean you don't deserve to grow, learn, and advance.
Students who are working toward a degree while balancing a full-time job certainly have their work cut out for them – but it is possible. Organization, success, and commitment will be the keys to your success, so it's important to have a conversation with yourself on whether you're ready to harness all three to complete your degree. Your routine will most certainly change, but as long as you realize it's important to give yourself designated study times and push through, you will manage to take on the additional academic responsibility.
Remember: Your online education is a commitment you want to see all the way through. The best way to set yourself up for success is to establish sustainable habits early. If you're ready to approach a new schedule with that mindset, you're ready to earn your online degree.
Have you considered how you'll afford your online degree?
There are a few different options for funding your online education – but it's important to think them through to make sure you're able to start and finish your certificate or degree. For instance, have you checked to see whether your organization has a tuition-reimbursement program? Many organizations have a tuition benefit to help their employees grow within the company. And if yours doesn't already have that in place, a compelling argument for how a bachelor's degree, graduate degree, or a certificate can help you may persuade them to give it a shot.
Another option is earning a scholarship. Undergraduate and graduate programs often have scholarships and fellowships to award based on merit. Make sure to check online databases (like scholarships.com and fastweb.com) and your university-of-choice's financial aid office to see what may be available. At UTEP, our Office of Scholarships can help you evaluate your options quickly and efficiently.
If you're considering taking on loans to complete or continue your education, make sure to borrow wisely. File a Free Application for Federal Student Aid (FAFSA) and do your research on Perkins, Stafford, and Graduate PLUS loans – each comes with unique interest rates, fees, and maximums to consider before committing.
Do you have access to a computer?
Do you have full-time access to a working computer? Do you have and know how to use software that online schools may demand (think Microsoft Word and Excel)? Are you comfortable using message boards, attend online meetings, and collaborate with virtual teams? Equipping yourself with the technology and skills you'll need will be key to your personal success as online student.  
Have you researched the degree requirements of your program?
Preparedness is one of the most important pieces of this puzzle. When you're eyeing a program that you believe can help advance your future, it's important to know how many credits it is, the cost, the curriculum, the format, the schedule, and the exact ways it will get you to the outcome you're hoping to achieve.
Recent research indicates that among the most common things online learners wish they had done before enrolling in an online program were:
comparing more programs
further researching on cost and financial aid
finding out if credits will transfer – does the school accept credits you may have already earned?
Do your homework. It's important to know the ins and outs of the program you're applying for, and only after you've thoroughly evaluated all aspects, then you should move forward and pursue the degree. At UTEP, each certificate and each undergraduate and graduate online degree has its own dedicated web page with deep-dive information on the courses you will study and the outcomes you will achieve. Look for similar lever of detail for the program you may be considering from each university you are interested in attending. 
Have you talked to an enrollment counselor?
And finally, do not forget to take advantage of any online FAQ sections and admissions resources available to prospective students. It is important to get to know the culture, history, and traditions of an institution and to talk to its staff representatives, alumni, and faculty. 
At UTEP, our enrollment counselors are just an email-away. Simply reach out to us and one of team members will contact you directly to answer your questions and walk you through your options.
---