What resources are available to me as an online student?
by
UTEP Connect
First-time online students are sometimes uneasy about their virtual classroom choice. Their biggest concern often relates to whether they'll have the same learning opportunities and resources as traditional students. The answer is: absolutely! When you enroll in a certificate or degree program at a college that specializes in online education, you'll discover a wealth of opportunities for study, work reviews, student interaction and more.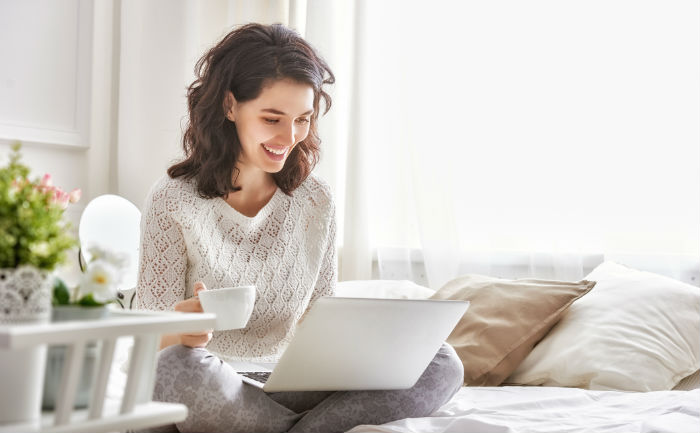 First, you need to rid yourself of preconceived negatives about online degrees. Online degrees are as valuable as on-campus degrees, but with the added advantage of class/study time customized to fit your schedule. You don't have to put your life on hold while you get your graduate or undergraduate degree.
While there are plenty of research and organizational tools (websites, apps, etc.) available to help you boost your study habits, you'll especially appreciate personalized help from your school.
You don't need to haul a heavy notebook everywhere you go! These resources are online and easily accessible via your smartphone:
Free student advisor text messages

:

Register online to receive alerts.
Important phone numbers

:

From the bookstore to Business Services to Financial Aid, important UTEP phone numbers are at your fingertips.
Organization for online learning

:

These helpful apps will give you the successful edge you need as an online student. 
Preparation checklist

:

Have you set up your Blackboard student learning account? Bought your books? Planned your schedule? 
Research and citation resources

:

This list of resources includes explanations of citation and format styles that your teachers may require.
Teamwork tips

:

Are you contemplating organizing a study group? Has your teacher assigned a group project? Learn how together, everyone achieves more!
Technology checklist

:

Reassure yourself that you have the technology you need to access courses and classwork!
UTEP policies

:

Just as you wouldn't act out in a classroom setting, you should observe online courtesies and behaviors when engaging in virtual interaction with your teachers and fellow students.
None of us are perfect writers who always use meticulous grammar; even professors need writing assistance and proofreading! With that in mind, our University Writing Center (UWC) is possibly the best resource you'll have as an online student. All services are available face-to-face or online, including:
Brainstorming/Prewriting assistance
Essay organization
Faculty services
Genre/Audience analysis
MLA, APA and Chicago documentation instruction
Workshops
Writing/Revision strategies
Undergraduate and graduate-level students alike can consult the UWC for assistance with their master's thesis, dissertations, scholarship application essays, resumes, poetry, compositions and more.
"If it involves communication, the University Writing Center can assist," said UWC director Lou Herman. "We do not proofread essays. Instead, we work collaboratively with students to show them how they can become better writers."
At UTEP Connect, we ensure our online students can connect and thrive in a virtual learning environment. If you have any questions about earning your degree online, now is the time to connect with one of our enrollment counselors to learn more!
---