Ready to Apply to a UTEP Connect Online Program? Here's How to Get Started
by
UTEP Connect
If you've decided to advance your education with an online degree or certificate program, you're making a great choice which can significantly boost your future career prospects and earning potential. Once you've identified the right program for your career goals and determined you are fully prepared to become an online student, the next major step is the application process itself.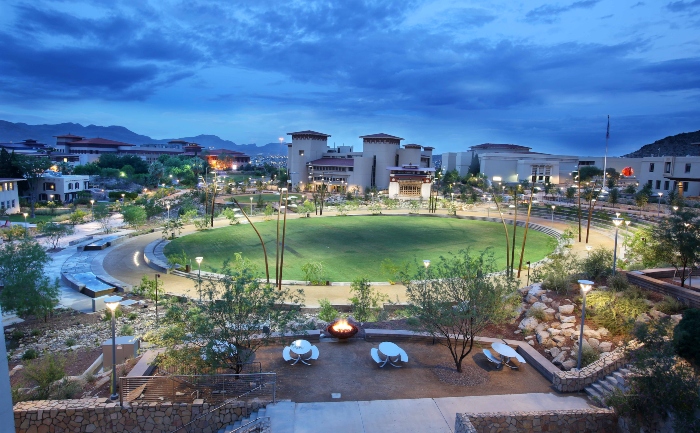 UTEP Connect makes it easy and straightforward to apply to its 100% online programs. The following checklist will give you an idea of the steps you'll need to take in order to apply. 
(Note: This checklist is non-exhaustive and there may be additional application requirements for your program of interest. A UTEP Connect enrollment counselor can help guide you through the process for your specific situation.)
Chat with an enrollment counselor
Part of what makes UTEP Connect's online programs unique is a commitment to supporting students through every step of their educational journey—starting with the application! Once you've decided to apply, take advantage of our student support services by chatting with one  of our enrollment counselors. Their job is to get to know you and your educational goals and provide you with personalized guidance throughout the application process. To reach an enrollment counselor call (844) 877-0379.
Fill out the application
Once you've spoken to an enrollment counselor, the next step is to complete the application itself. Which application you complete depends on the type of program you're pursuing:
After creating an account, you'll be able to access the application via a self-service portal. (Be sure to save your login information so that you can log in to update your application information or upload required documents later, if needed.) In addition to standard biographical information, you may be asked to provide information related to your:
Educational background
Test scores
Extracurricular and volunteer activities
Employment history
You may also be required to upload an essay/statement of purpose or other documents, such as letters of recommendation, which is our next topic.
Secure letters of recommendation
Grades and test scores, while important, don't give the complete picture of a candidate. Letters of recommendation can help the admissions committee determine if you're a good fit for the school and program. If your application requires one or more letters of recommendation, be strategic about who you ask. For example, if you're applying to an online graduate program, you may consider asking an undergraduate professor with whom you had a strong relationship or your manager at a job related to the program. Be sure to give them plenty of time (a month, at minimum) to write their letter—after all, they're doing you a favor—and make it easier on them by providing them with your resume, copies of your transcripts and test scores, and, perhaps, an assignment or project you performed well on when in their class or under their supervision.
For a more in-depth look at this topic, check out our blog post on best practices for securing effective letters of recommendation.
Request transcripts be sent to UTEP
You'll need to arrange for your official transcripts from high school and any institutions you attended previously to be sent directly to UTEP's Office of Admissions at the same time you complete your application form. While this can sound burdensome, it's actually very easy—simply contact your previous schools asking them to send official transcripts to the appropriate address listed here. For high schools, the counseling center typically handles transcript order requests. For postsecondary institutions, it's typically the registrar's office.
Submit any required test scores
Depending on your program of interest, you may be required to take certain standardized tests. When you speak with a UTEP Connect enrollment counselor, ask them about the requirements for the program you're applying to. In some cases, you may be able to waive testing requirements if you have enough work experience or college transfer credits.
Entering undergraduate students without college-level credit in math, English, or reading-intensive courses are required to take the Texas Success Initiative Assessment Test (TSI) test in order to take UTEP Connect courses. Applicants to undergraduate programs may also be required to take the SAT or ACT and have scores directly sent to UTEP from the testing company.
SAT: Register for the test and request your score be sent to UTEP at sat.collegeboard.org; school code 6829
ACT: Register for the test and request your score be sent to UTEP at www.actstudent.org; school code 4223
If you're applying to a graduate-level program, you may be required to take the Graduate Record Examination (GRE). Register for the GRE at www.ets.org/gre and request that results be sent to UTEP, school code 6829.
What's next
Ready to take the next step in applying to one of the 100%-online undergraduate, graduate, and certificate programs at UTEP Connect? Get started by submitting this form to have an enrollment counselor contact you directly.
---