True or False? 5 Common Myths About Online Degrees
by
UTEP Connect
Even prior to the COVID-19 pandemic, online college degrees were on the rise. In fact, the number of college students enrolled in distance education programs had been outpacing the overall enrollment in U.S. higher education since 2012, according to recent research.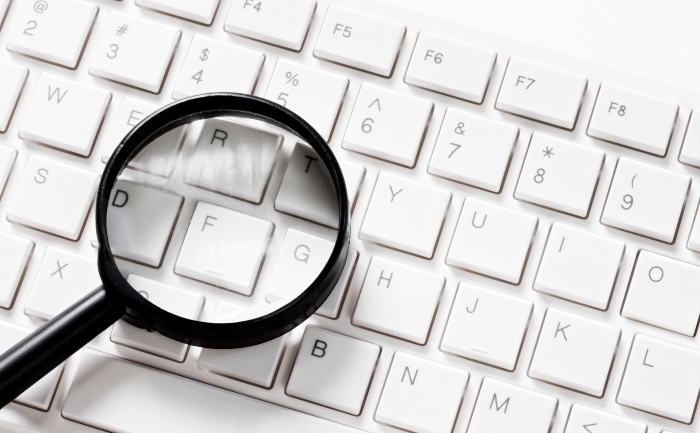 Yet, common misconceptions about online degrees persist. To be more precise, these are views that may have been true in the past, or even still true for a small minority of poor-quality programs, but do not apply to most degrees offered online today.
Before deciding if an online program is right for you, make sure you have the facts.
Myth 1: Online Courses Are Easier
If you're looking for a shortcut to a degree, look elsewhere. Online programs at many universities, including UTEP, use the same curricula and are taught by the same faculty as their on-campus counterparts. In other words, you can expect to put in the same amount of work as you would for a traditional program.
In fact, depending on your situation, completing a degree or certificate online may even be harder. While online courses offer incomparable flexibility and convenience for students with other life commitments, the flip side of this freedom is that you'll need extra self-discipline to manage your time effectively and keep up with coursework. Whether you learn in a physical classroom or a virtual one, you can expect to get as much out of your education as you put into it.
Myth 2: Online Courses Are Boring
Online learning has come a long way since the early days, thanks to advancements in educational technology and instructional design. Many online programs make full use of videoconferencing and virtual collaboration tools to facilitate vibrant class discussions, group projects, and other interactive activities that help make online courses interesting and engaging.
But while today's online courses are designed for engaged learning, the power ultimately rests with you—most online classes will be boring if you don't participate in the carefully designed interactive parts of the course and seek to simply muddle through.
Myth 3: You Won't Learn as Much
People pursue higher education to broaden their knowledge, gain new skills, and prepare for successful careers. Indeed, you should rightfully ask whether a prospective program will provide you with the academic rigor you need to achieve your goals. But it would be wrong to assume a program is of lesser quality simply because it is offered online.
Just as face-to-face programs can vary considerably between universities, not all online programs are created equal. That's why it's important to research the curricula, faculty, job placement, student-loan default rates, and other factors for any program, online or in person, before enrolling. Also, look for schools with a strong history of online education. Choosing a program with courses designed specifically for online delivery, with effective online pedagogy, can help ensure you get the most out of your education.
Myth 4: You Can Forget About Networking
While traditional networking can be challenging when you're not sharing a physical space with your classmates and professors, it's not impossible. Keep in mind, sitting in a classroom isn't your only chance for face time with peers, instructors, and potential employers. There are plenty of other opportunities to grow your network as an online student, such as attending regional networking events, connecting with alumni of your program, and joining in a professional society or group in your field. And don't discount your virtual courses themselves, which offer plenty of chances to build lasting relationships.
Myth 5: You'll Be Alone in Your Online Degree
You're probably aware that universities provide a wide array of critical services to help students acclimate to college and succeed in their programs—think academic advising, career services, etc. Did you know that many of these services are typically available to online students too? While online students may not be able to walk into a physical library or writing center, they can still take advantage of the benefits of the wider university.
Even so, online students do risk feeling isolated and some students struggle to stay motivated throughout their program. That's why some universities go so far as offering individualized coaching for online students. UTEP Connect student success advisors, for example, provide one-on-one support for online students by proactively communicating with degree advising, support resources, encouragement, and timely reminders. They also help ensure all students have access to the necessary tools and resources to succeed in their education.
What's Next
Whether you're looking to start or finish an undergraduate degree, advance your education with a master's degree, or add a graduate certification to your resume, we invite you to explore our online programs and see what it will take to make that next step into your profession. If you are interested in learning more about our team and UTEP Connect's 100%-online undergraduate, master's, and graduate certificate programs, reach out. An enrollment counselor will contact you directly.
---