At UTEP Connect, Student Support is An Email Away
by
UTEP Connect
Family. Work. Distractions. People getting online degrees face plenty of unique challenges – accessing various student support resources shouldn't be added to that list. So UTEP Connect has made getting the help you need just as easy as if you could walk across campus – actually, easier.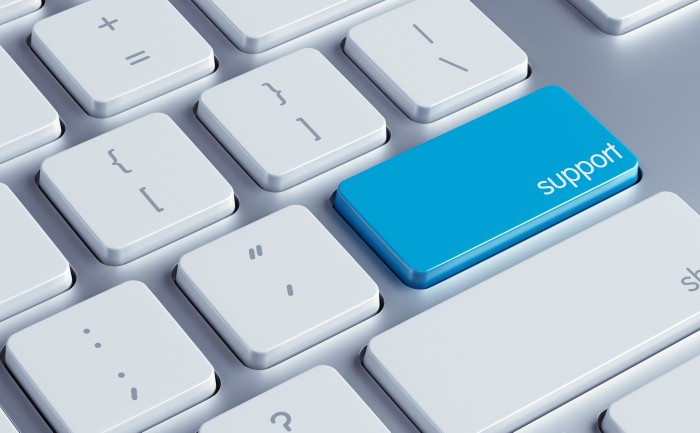 Campus Resources
Here you'll find everything you need to set yourself up for success in the classroom. 
Library: Regardless in which state your home, or your favorite study spot, is located, as a UTEP Connect student, you can still easily access trusted support materials for your next project. The UTEP Library offers a wealth of digital resources like online journals, scientific articles, and ebooks, accessible from any computer. And if you are not finding what you need, you can reach the Library's knowledgeable staff by email, chat, or phone. 
Writing Center: Need assistance with a writing project? The University Writing Center is available to help UTEP Connect students with writing projects, large and small. Make an online or phone appointment with a tutor at the UWC, and you'll have an hour to ask questions and review your writing project. 
Tech Support: Technology can trip you up when you least expect it. The UTEP Help Desk website is here to help with resources for your UTEP account, email, Blackboard and more. 
Bookstore: The UTEP Bookstore helps you identify and purchase your in-print and e-textbooks online using a simple process. If you're buying actual books you can choose to have them shipped to you or simply pick them up if you live in the area. 
Tutoring: The Miner Learning Center offers tutoring in core classes to online students enrolled in UTEP Connect degree programs. All you have to do is make an appointment. 
CASS: Students in need of special accommodations can take advantage of the services offered by UTEP's Center for Accommodations and Support Services (CASS). 
Career Services: Take the unknown out of your job or internship search with help from UTEP's Career Center. The Center aids with resume and cover letter writing, identifying job-applicable skills, and acing the interview process. 
At UTEP Connect, we understand your unique needs as an online student. We'll support you, so that you can concentrate on your classes, not on where to find your next textbook. After all, your success is our mission. 
Find additional resources to ensure your success as an online student on our UTEP Connect website.
What's Next?
Interested in learning more about UTEP Connect and our 100% online undergraduate, graduate, and certificate programs? Reach out, and an enrollment counselor will contact you directly.
---