3 Ideas for Lifelong Learning During a Pandemic
by
UTEP Connect
What can Sir Isaac Newton teach us about learning in quarantine?
A lot, as it turns out.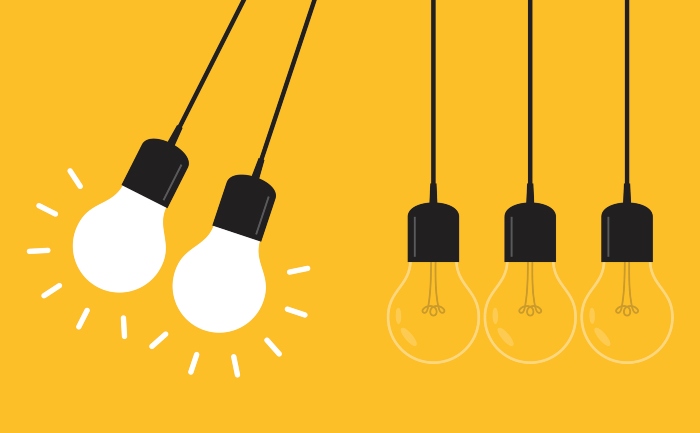 In 1665, when Newton was 23 and a student at Cambridge University, the bubonic "Great Plague" struck Britain. To escape the outbreak, the young Newton fled Cambridge to his home town in the English countryside, staying there until the plague receded.
This period became known as Newton's Annus Mirabilis, or Year of Wonders, which he later considered to be the most intellectually rewarding of his life. In the quiet and solitude of the countryside, Newton was free to immerse himself in study and develop his theories on optics, calculus, and the laws of motion and gravity.
While most of us today don't have the luxury of devoting ourselves entirely to schooling during COVID, we do have access to a different kind of luxury—namely, the internet and the ability to take courses on practically any subject from the safety of our home. (For all its prestige, 17th-century Cambridge was still a few hundred years from offering online classes.)
In the spirit of Newton's Year of Wonders, here are three ideas for using this time of hunkering down to level-up your knowledge and abilities.
1: Update Your Career Skills
We are amid what's been coined the "Fourth Industrial Revolution," an era where highly advanced technology like artificial intelligence and the Internet of Things is transforming the way we live and work. According to the World Economic Forum, over 1 billion people will need to be reskilled by 2030 and by 2022 (just two years from now!), 42 percent of core skills required for existing jobs are expected to change.
In the race to keep up, quarantine may be your unlikely ally. Consider using this time to develop new skills and specializations to apply in your current career or help you start down a new path. Completing an online degree or certificate in an emerging field can be a great way to prepare for the jobs of the future.
2: Pick up a New Language
As demographics shift and technology advancements continue to make the world more connected, the ability to communicate in more than one language has become a highly useful and desirable trait. If you find yourself with extra time during quarantine, why not seize the opportunity to learn a new language or brush up on one you may have knew or studied in the past but are no longer fluent in? There's no shortage of ways to learn a new language—from downloading a language-learning app to enrolling in an online course or degree program in your foreign language of choice.
While this idea for lifelong learning during quarantine may seem paradoxical, with most international travel still on hold, learning a new language now can have you ready to put your new skills into action when the world does open back up.
3: Write a Book
Have you always wanted to write a book but never had the time? This  just might be your chance. Many famous authors have been known to practically self-quarantine, retreating to private, often secluded locations to pen their masterpieces.
Of course, your cottage by Walden pond may be the basement, study, or spare bedroom in your house. But the idea is the same—finding quiet space and time to focus on writing uninterrupted. Need help honing your literary ability and style? You can get that from home too: for example, by enrolling in the UTEP online Master of Fine Arts (MFA) in Creative Writing program.
What's Next
Whether you're looking to start or finish an undergraduate degree, advance your education with a master's degree, or add a graduate certification to your resume, we invite you to explore our online programs and see what it will take to make that next step into your profession. If you are interested in learning more about our team and UTEP Connect's 100% online undergraduate, master's, and graduate certificate programs, reach out. An enrollment counselor will contact you directly.
---