Is a Master's in Construction Management Worth It?
by
UTEP Connect
Construction is a rapidly growing industry with a steadily improving job market for leaders. According to a Research and Markets report, the U.S. construction industry is expected to grow by 3.7% in 2022 and annually through 2025. The Bureau of Labor Statistics (BLS) also reported that the employment of construction managers is projected to grow 11% by 2030, which is faster than the average for all occupations.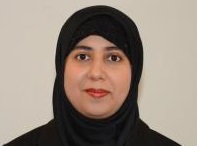 In such a strong job market, a graduate degree can be a powerful asset if you want to excel as a leader in the industry. Is a master's degree ultimately worth it, though?   
Combining Expertise and Experience in a Master's Program
Whether you're looking to advance in an already established career or start from the bottom up, there are benefits that can be found by earning a master's degree. You'll learn to manage processes and create solutions that will not only enhance your interpersonal and professional skills in the field, but get the tools you need to ultimately be an effective supervisor. After all, this is not a career path for the faint of heart; being able to take charge and lead a team with passion and innovation takes skill and training. 
"[The] construction industry is a very collaborative industry, you cannot work in silos," Adeeba Raheem, assistant professor of construction management at UTEP, said. 
The importance of working relationships is a crucial element in your prospective degree. In UTEP's online master's in construction management, you'll get the opportunity to hone these relationships by collaborating closely with your peers and local companies. UTEP's mandatory internship program ensures that you're able to work with construction companies in your location, giving you the chance to use what you've learned in a real-world environment. 
"When they go out and see problems on the job site and safety conditions, I think they learn a lot and they come back with a very different perspective. And that's what we really love about our students," Raheem explained. 
The collaborative nature of UTEP's master's program doesn't end there. It also takes pride in having one of the most successful safety training programs in the region, which allows you to go in-person to job sites and companies to provide safety training using what you've been taught in the program. As a result, you get the opportunity to network while simultaneously collaborating with peers on hands-on projects. 
Are Employers Looking for a Master's?
In an industry where clients are willing to pay top price for experienced professionals, it's no surprise that employers are looking for candidates with the highest possible certification. Obtaining a master's in construction management not only grants you the opportunity to deepen your knowledge of more niche features of the industry, but it helps employers to have managers whose background they can highlight to clients.   
"With the projects they are billing for, they are looking for those credentials," Raheem said. "And with some of the certifications they can quickly progress within their company and can target those top-tier kind of positions in their particular field." She emphasized how "employers have to win the projects and they want to show their expertise in specific projects." 
That's even more important given the changes that are happening in the industry. The BLS noted how "construction processes and building technology are becoming more complex, requiring greater oversight and spurring demand for specialized management personnel," which highlights the demand for strong leaders. 
Being able to showcase an understanding of newer aspects of the trade, such as sustainable construction, is a strong asset to you and any company you may work for. Raheem mentioned that UTEP students regularly get recruited by some of the biggest companies in the region. She even added that she had "not seen a single student in [her] four or five years of experience saying that they were not able to find a job within one year of their graduation." 
As the need for specialized leadership roles in the industry grows, so does the potential for higher salaries. The BLS reported that the top 10% of construction management jobs bring in a salary of over $169,070. Here are just a few examples of titles that you can pursue: 
Project Manager: Work with architects and engineers to develop plans, secure materials and ensure that projects stay both timely and within budget.
Construction Manager: Plan, coordinate, budget and supervise construction projects from the ground level to completion.
Cost Estimator: Collect and analyze data for the purpose of assessing the time, money, materials and labor required to construct a building, make a product or provide a service. 
Getting your degree doesn't have to disrupt your current career or lifestyle. With UTEP's online master's in construction management, you can create success on your own time. UTEP's many unique program requirements ensure that online students are getting the same opportunities as their on-ground peers, with the added benefit of being able to study whenever and wherever you want. 
If you are looking for a program that focuses on project-based learning and real-world application, UTEP might be right for you. Have questions? Reach out to an enrollment counselor for a one-on-one consultation.
---