Is an Online Certificate Worth It?
by
UTEP Connect
Graduate degree programs (master's degrees, doctorate programs, etc.) can be rewarding, valuable experiences that advance or change your career trajectory by gaining or building upon your knowledge, skills, and expertise in a given field. But graduate degrees aren't for everyone, and not for every situation. In some cases, a graduate certificate may be a better option.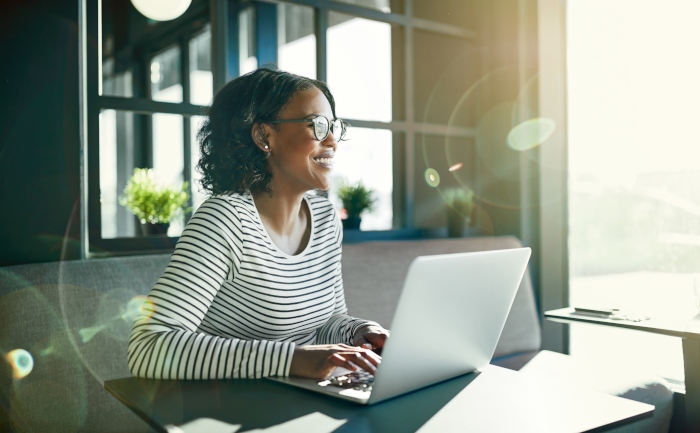 Post-baccalaureate certificates are becoming increasingly popular alternatives or additions to a graduate degree. Forbes cites data from the Institute for College Access and Success showing the number of people who hold graduate certificates has increased by more than 50% since 2005. About 3 percent of the US workforce holds a graduate certificate, according to the Washington Post.
What Are Graduate Certificates?
A graduate certificate program is just that — an academic program, comprised of graduate-level courses, that "certifies" your knowledge in a field of study. (Often, graduate certificates focus on a specific industry or job title — urban and regional planning, systems engineering, technical writing, or construction management, for example). At about 12 to 15 credit hours — less than half the time as many master's degrees — certificates can be a great option for individuals looking to gain skills and advance in their careers more quickly.
Many graduate certificate programs aren't designed to be a replacement for a degree. Rather, they allow professionals to learn new skills to move ahead in their careers, get up to speed in a new field, or meet state licensing requirements. In general, graduate certificate programs fall into one of several categories, including those that aim to:
Build a skill set that sets you apart from others, enabling you to position for a higher salary or new opportunities in your field.
Build skills in a new or growing specialty area, such as data analytics, that increase overall marketability.
Offer training for specific occupations such as paralegal studies.
In many cases, credits earned in a graduate certificate program may be applied toward a master's degree later. Conversely, some master's degree programs allow students to graduate with one or more certificates along with their master's diploma to demonstrate an added competency. In order to be accepted in a graduate certificate program, applicants are generally expected to have a bachelor's degree, master's degree, or work experience in an area related to the program's field of study.
How Can a Graduate Certificate Help Advance Your Career?
Graduate certificates are an excellent way to impress current or future employers by proving your expertise and commitment to growing within their company or industry. Graduate certificates often teach specific skills or hone topics within larger fields — as opposed to degrees, which tend to be more broadly focused, according to U.S. News & World Report. By advancing your education and specializing in a high-demand area, you may be able to position yourself for higher pay — certificates can lead to a boost in annual salary of anywhere from 13 to 25 percent, according to Forbes— and expanded management opportunities. Networking is another advantage of enrolling in a certificate program. Through communication and collaboration in your classes, you'll have opportunities to learn from and make connections with instructors and professionals in your field in a more professional setting than a degree program may offer.
Can You Earn a Graduate Certificate Online?
If you're concerned about employers' perception of online graduate certificates (or any other online programs), don't worry — assuming the institution you're getting it from is accredited and reputable. According to the Society for Human Resource Management (SHRM), 92 percent of employers viewed online degrees from brick-and-mortar schools (like UTEP) favorably. In another survey, this one conducted by CareerBuilder.com, 83 percent of executives say that "an online degree is as credible as one earned through a traditional campus-based program."
Is an Online Graduate Certificate Worth It?
The short answer – it depends on your situation and goals. If you're in one of the following situations, an online graduate certificate can most definitely be worth it:
Your primary objective is to increase your earnings potential as quickly as possible while minimizing expenses. Because graduate certificates require fewer credits, they typically cost less than full degree programs. For students who plan to pay for their graduate education using financial aid, note that it can be more difficult to qualify for federal student loans to pay for a graduate certificate because many loans require programs to culminate with a degree to be eligible.
You're looking for a way to bring unique value to your employer (and possibly increase job security). By earning a graduate certificate in a high-demand area or a competency, you're saving your employer the cost of acquiring that knowledge and skill set by increasing headcount. For example, by gaining advanced quantitative skills in a marketing analytics graduate certificate program, a marketing manager might spare their employer the expense of hiring a full-time analyst to bring those skills to the organization.
What's Next
UTEP Connect's online graduate certificate programs are designed to offer working professionals and others a convenient way to acquire critical skills necessary for career advancement. We invite you to explore them and see what it will take to make that next step in your career. If you are interested in learning more about UTEP Connect's 100% online graduate certificate programs, reach out. An enrollment counselor will contact you directly.
---