Online Master's Degree Programs
REQUEST INFORMATION
APPLY NOW
An online master's degree through UTEP is just what you need to accelerate your career. Whether you want to climb the ladder in your current job or start off on a totally new path, our flexible and affordable online master's degree programs are what you need to get to where you want to go. 
Our current online master's degrees
College of Liberal Arts
College of Business
College of Education
College of Engineering
College of Nursing
How Is an Online Master's Degree Different From a Graduate Certificate?
Online master's degrees and online graduate certificates both offer opportunities to strengthen your professional toolkit and expand your career opportunities. But which type of program is best for you? Check out the infographic below to better understand the differences between master's degrees and graduate certificates and to find the program structure that will best fit your needs and interests.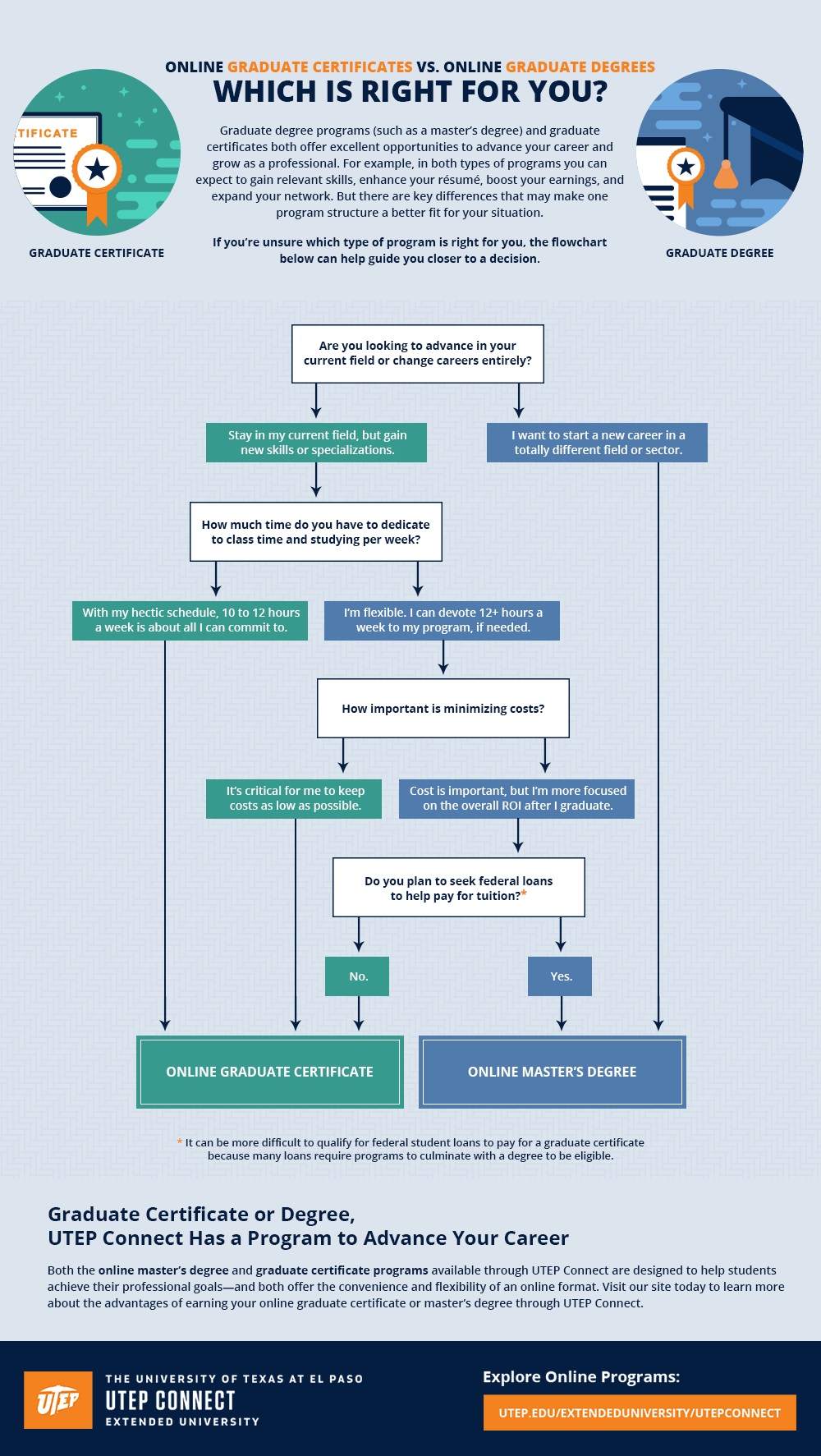 Want to learn more? Download our eBook to take an even deeper dive into the two types of offerings and further explore whether an online  or graduate certificate is the right fit for you.