Program Spotlight: Graduate Certificate in Early Intervention Studies
by
UTEP Connect
Working with children with special needs requires a certain personality, as well as a specific skill set. Not only should these individuals be compassionate, patient and interested in advocacy, they must also have the education necessary to navigate the physical, mental and societal requirements of children with special needs and their families. A graduate certificate in Early Intervention Studies can help provide the foundation necessary to successfully work with these children from birth through age 8.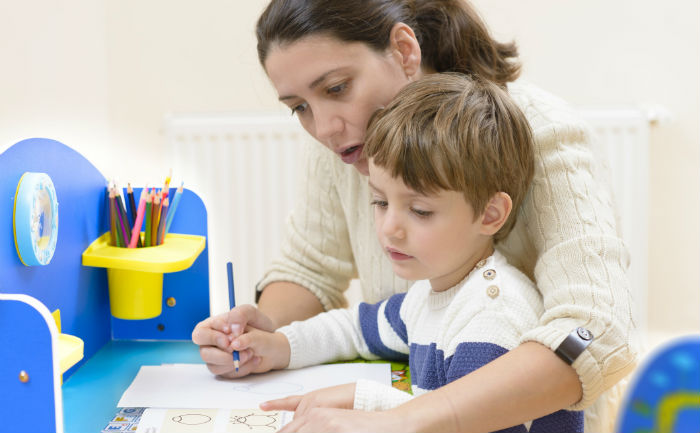 Program requirements
To meet admission requirements for the Graduate Certificate in Early Intervention Studies, students should hold a bachelor's degree and have preferably achieved a GPA of 3.0 or higher. Students must submit a graduate admissions application, official transcripts, a statement of purpose, a resume and three letters of recommendation. Put your best foot forward with our tips for creating a stellar graduate admissions statement of purpose and our etiquette suggestions on how to request letters of recommendation.
Student requirements
A Graduate Certificate in Early Intervention Studies can be completed online in just 15 semester hours. Although the classwork is online, UTEP's graduate certificate requires students to reach out to special-needs children and families within their own communities through activities, service and education. 
Education at UTEP
Once enrolled at UTEP, online students must complete five courses:
Current Topics in Early Intervention for Culturally and Linguistically Diverse Young Children and Families
Behavior Intervention for Young Children
Early Intervention Strategies for Special Populations
Atypical Childhood Development
Research and Application for Early Intervention
UTEP Connect provides the flexibility to complete these classes at a pace that takes into account students' careers and personal lives. During their studies, students are supported by nationally recognized faculty who provide mentorship in teaching and research. Once equipped with a background in early intervention studies, students integrate that education and research into a scholarly product for the final class that addresses special needs in their community or at large. We invite you to view more program-specific details at the certificate's dedicated web page.
Career opportunities
A certificate in Early Intervention Studies can be helpful to individuals new to the field as well as to current educators, advocates, and leaders. By expanding one's understanding of the topic, the certificate provides a breadth of knowledge and a solid foundation necessary to improve cultural, political, and educational conversations. Graduates of the program may find themselves working directly with children and families or serving as liaisons and leaders in the educational system. For individuals who already work in special-needs-related roles, the additional education gained can help them shape tailored programs and create favorable policies in the field.
If you are interested in beginning a career helping children with special needs or are ready to become a leader and advocate in the field, consider UTEP's 100%-online Graduate Certificate in Early Intervention Studies. Reach out to our enrollment team with any questions or to learn more about our flexible online programs. 
Other related blog posts
---