The Online Graduate Certificate: A Viable Path for Career-Switchers
by
UTEP Connect
Pursuing higher education and learning new skills can open doors professionally and enrich your life. From starting a new undergraduate degree to earning a master's, gaining additional skills can help you move forward in your chosen career. While these programs are two great options, another top choice that lends itself to quick, efficient, and cost-effective upskilling is the graduate certificate.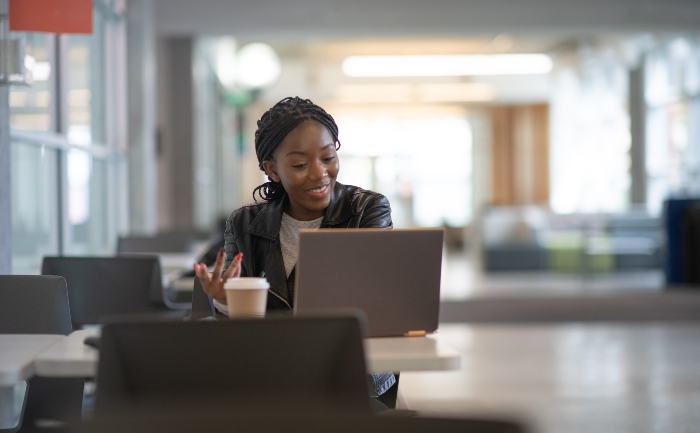 The online graduate certificate programs available through UTEP Connect have been created with working professionals in mind. With fewer credits than a traditional degree program, our online certificate programs are designed to give you the additional skills and expertise you need in your area to succeed. Access your classes anywhere, anytime, all while maintaining your current responsibilities.
What is the Difference Between a Graduate Certificate and a Master's Degree?
Online graduate certificates and online master's degrees both offer opportunities to strengthen your professional toolkit and expand your career options. But there are a few key differences. With an online graduate certificate, you can:
Keep costs as low as possible while still receiving a high-quality education
Maintain your current job and personal responsibilities (graduate certificates typically only require 10 to 12 hours per week of school)
Learn new skills or specialize to further your career while remaining in your current field
Career Paths You Can Take with Graduate Certificates
Below are a few examples of career paths you can pursue with an online graduate certificate:
Technical Content Writer
As a copywriter, you might want to earn a Graduate Certificate in Technical and Professional Writing. This would enable you to improve your technical writing skills and work for big and small tech companies as a Technical Content Writer. Technical writers transform complex ideas into easy-to-understand articles, product manuals, one-pagers, and any other content an organization might need to help both internal and external stakeholders understand and adopt its products and services.
Average Pay: $56,000 per year, according to GlassDoor
Director of Special Education
For those who currently have an existing master's degree in Special Education but are interested in upskilling, a Graduate Certificate in Early Intervention Studies is a good fit. With this certificate, you can become a Director of Special Education, which involves being responsible for the entire Special Education program within a school. Leadership responsibilities in this high-demand area include training and supervising staff, implementing effective processes that represent diverse needs throughout the program, and building relationships with parents.
Average Pay: $89,000 per year, according to GlassDoor
Systems Engineering Manager
If you're an engineer interested in a leadership position, receiving a Graduate Certificate in Systems Engineering can help you to obtain the knowledge and skills you need to become a Systems Engineering Manager. This type of role includes being responsible for engineering an organization's systems infrastructure and ensuring that hardware and software are designed and installed efficiently for the company.
Average Pay: $139,000 per year (will vary based on industry), according to PayScale.
What's Next
Ready to gain new skills and advance your career? At UTEP Connect we offer six online graduate certificate options that can help you to reach your career goals. We invite you to explore our certificate programs or to connect with our team of dedicated enrollment counselors who can address any questions you may have about the programs and the application process. Complete the form below, and an enrollment counselor will contact you directly.
---