11 inspirational thoughts for students balancing work and school
by
UTEP Connect
The modern-day society has individuals moving quickly and juggling responsibilities left and right. With all these requirements and obligations, it can be hard to find time to achieve your dreams. However, with online education, adults can return to school all while balancing work and a personal life. This may seem daunting, but the rewards are worth it, especially when you have these inspirational thoughts guiding you along the way.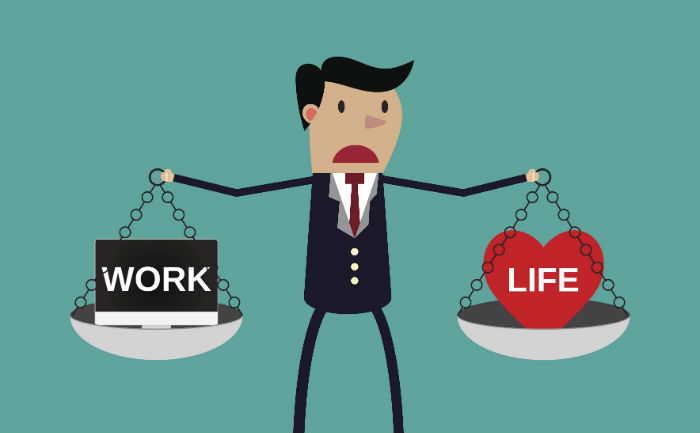 Where there is a will, there is a way. If there is a chance in a million that you can do something, anything, to keep what you want from ending, do it. Pry the door open or, if need be, wedge your foot in that door and keep it open." —Pauline Kael
Life has obstacles, but life also has opportunities. As a student who is balancing a personal life and work, it can be easy to become overwhelmed with various responsibilities and obligations. When frustrated by these moments, don't give up. Remember that you are doing this to achieve your dream and push through. Fight for what you deserve.
"If you can dream it, you can do it." —Walt Disney
Have you ever been told to visualize something you want to come true so that it does? While this technique can't promise you that your dream will come to fruition, it will give you the confidence and belief that you CAN work, have a personal life and go to school.
"Aim for the moon. If you miss, you may hit a star." —W. Clement Stone
Your goal may be to balance all parts of your life without stress or failure, but these moments happen and they certainly aren't an indicator of your ability to succeed or not. Your perfect dream may be the goal, but even if it doesn't go quite as you planned, the journey you took is full of accomplished moments you should be proud of.
"Don't watch the clock; do what it does. Keep going." —Sam Levenson
Are you letting the passing of each hour and every day weigh heavy on your shoulders? Time may rule our lives, but focusing on it will only take away from your productivity. Do what you can with the time given and just keep going.
"I am not afraid of storms for I am learning how to sail my ship." -—Louisa May Alcott
Stressed about your stumbling blocks? Don't be. Balancing work, school, and a personal life isn't always a piece of cake. This is a new journey and you are learning how to navigate time and responsibilities. Ride the waves of this experience and look at each storm as an opportunity to learn and grow.
"The individual who says it is not possible should move out of the way of those doing it." —Tricia Cunningham
If this sounds a little too honest and blunt, it's because life can be that way too. There will always be someone who will achieve the seemingly impossible. Why not let that someone be you?
"The future belongs to those who believe in the beauty of their dreams." – Eleanor Roosevelt
Fall in love with your dream. Imagine each aspect of it and let it bloom wildly. The more passion you have for your dream, the more likely you are to see it become a reality.
"Our greatest weakness lies in giving up. The most certain way to succeed is always to try just one more time." – Thomas A. Edison
Take a look at all the technology surrounding you. If the inventors of each hadn't tried one more time, where would we be? It's certain that your dreams will dissolve if you give up. However, there's always hope and possibility if you keep trying.
"It's not that I'm so smart, it's just that I stay with problems longer." – Albert Einstein
You don't have to be a genius to change the world and there isn't a race to achieve your dreams. Rather, if you honor the virtue of commitment, you're bound to see great things come your way.
"Make each day your masterpiece." – John Wooden
If you are stressed and overwhelmed, it is easy to wish each day away. Yet, one day you will look back and wish you had soaked up every moment. Live in the present and as if each day is your only day. You'll notice an attitude change as your obligations become opportunities you're grateful for.
"People often say that motivation doesn't last. Well, neither does bathing -- that's why we recommend it daily." --Zig Ziglar
Lastly, the wear and tear of each day can strip away at your resolve. Don't forget to re-nourish yourself with douses of motivation. AND, have a sense of humor – it will change your outlook on everything.
At UTEP Connect, we are determined to help every individual achieve the dream he or she deserves. If you're interested in pursuing school while you work, connect with our counselors and discover a team waiting to motivate you all the way to the finish line.
What's Next?
Interested in learning more about UTEP Connect and our 100% online undergraduate, graduate, and certificate programs? Reach out, and an enrollment counselor will contact you directly.
---