What type of degree do you need to achieve your career goals?
by
UTEP Connect
When it comes to education after high school graduation, the options are endless. Whether you've already started on a career path or you're fresh out of school, there's always a chance to achieve your dream career in an online setting. So, what degree do you need to find your dream job? Let's find out!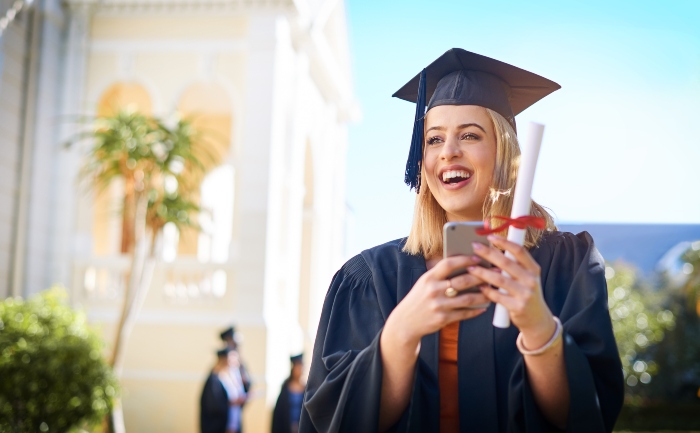 Certificate programs
Certificate programs are great for those looking to jump-start their careers quickly. There are a variety of certificate programs in the health care, information technology and technical fields that take anywhere from a few weeks to a year to complete and provide a short but thorough education on one specific subject. Whether you're interested in moving from the field to an office with a certificate of technical and professional writing or would love to tap your passion for helping others with a graduate certificate in early intervention, earning a certificate degree is the quickest way to start a new career.
Bachelor's degree (B.S./B.A.)
If you've searched for a job recently, you know that a bachelor's degree is often not a request but a requirement. Whether your education took a detour after high school or you simply want to start fresh with a degree in a new field, it's never been easier to earn your bachelor's with online classes. If you're already in the nursing field, becoming a Bachelor of Science in Nursing (BSN) can take as little as 12 months, increasing your salary and your options for working in health care. If you want to work in a corporate setting, a B.A. in organizational and corporate communication or security studies can launch your resume to the top of the stack. Meanwhile, those who already have credit hours or want the flexibility to follow their own path can become a Bachelor of Multidisciplinary Studies.
Depending on the industry, a bachelor's degree can be all you require to gain employment. However, in some fields, this degree is just the first step of the journey to employment. Make sure you understand what's important to each industry before pursuing a degree.
Master's degree
On average, master's degree graduates earn 25% more than professionals with bachelor's degrees, and if you're interested in working in systems engineering or becoming a nurse practitioner, a master's degree is often the minimum requirement to start in the field. Due to the length of time it takes to earn a master's, it's common for professionals to pursue this degree online while working full-time over the course of years. Online programs offer the flexibility to stay current in your industry while increasing your education. 
An online education is the perfect solution for working professionals as well as people hoping to launch a new career. Deciding on the right degree to pursue can help set the path for your future. So, what degree do you need?
---