Online Bachelor of Arts in Media Advertising
Program Highlights
REQUEST INFORMATION
APPLY NOW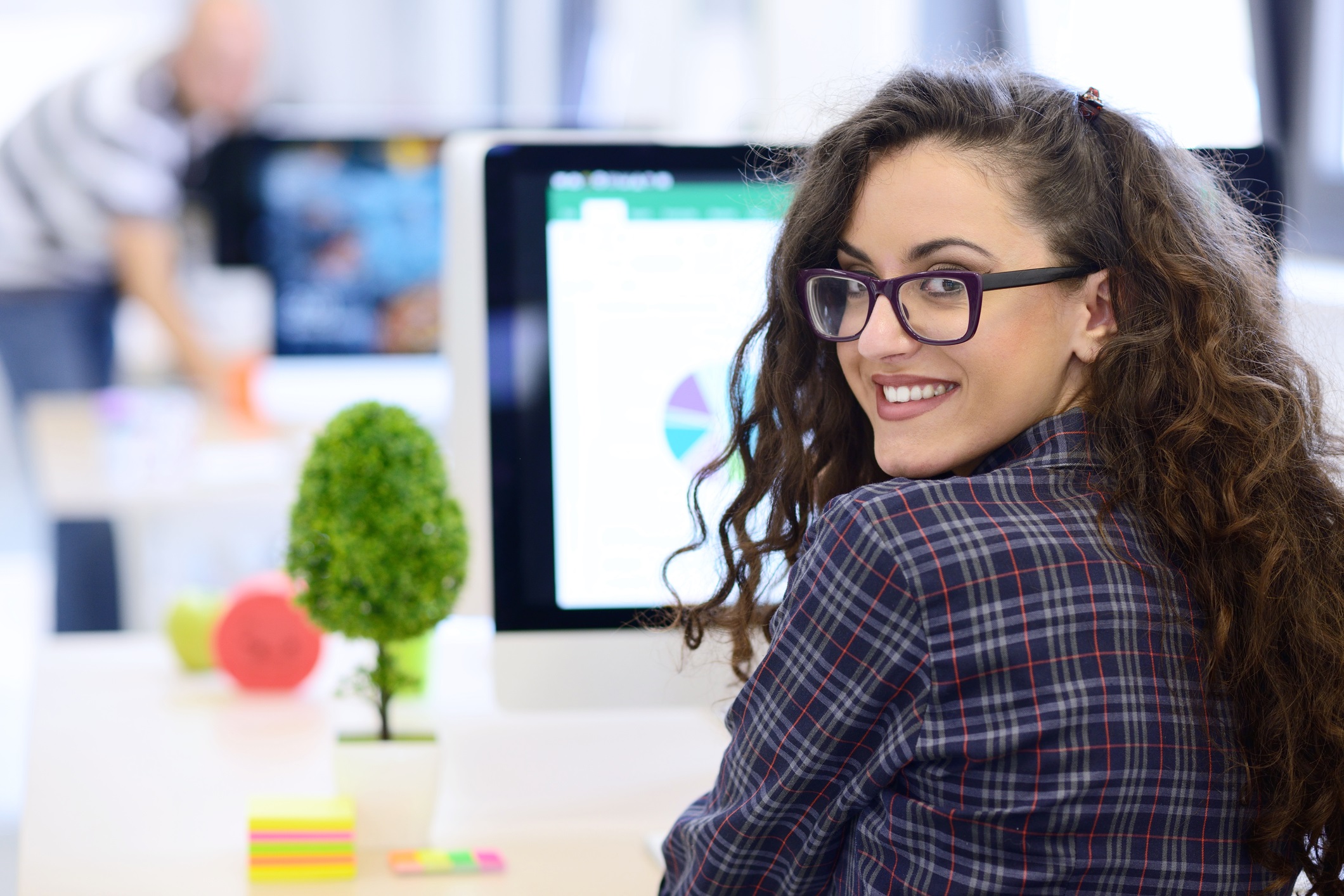 120 credit hours |  In-state tuition: $420/credit hour | Out-of-state tuition: $540/credit hour
Convenient, 100% online degree
Designed for students seeking entry-level media and advertising careers
Developed to support cross-functional team collaboration
Curriculum provides a solid foundation in advertising theory, consumer behavior and media planning  
Build a Career in Advertising and Media
Our online media advertising degree program creates a strong foundation upon which you can build your career in advertising, marketing or media. As a student in the program, you'll enjoy a multicultural experience and gain a broad base of knowledge that combines theory and application. You'll learn strategy, planning, media and research plus the basics of design and copywriting. You'll also have the opportunity to develop a fully integrated advertising campaign for a designated client to add to your portfolio.
The online bachelor's degree in media advertising can also help you gain the knowledge and hands-on experience to:
Succeed in a variety of advertising environments 
Stay ahead of new and emerging media trends
Understand how consumers respond to various media
Work within a team and with clients
Plan, analyze data, develop effective messaging and more
Many different kinds of organizations employ advertising and marketing professionals so your online advertising degree is more valuable than ever. In addition to traditional agencies, many nonprofits and business of all sizes often also have in-house communication and marketing departments. Types of positions available to graduates of this program in both the for-profit and nonprofit sectors include:
Account assistant
Account coordinator
Account executive
Account supervisor
Copywriter
Creative director
Direct marketing director
Market researcher
Media buyer
Media planner
Project manager
Promotions manager
Public relations director
The UTEP Career Center can provide our online advertising degree graduates resources to help them pursue their career goals.
"My degree afforded me the opportunity to advance in my field. I got my degree online while I worked multiple jobs in El Paso and now I'm a senior copywriter at FCB Health in New York City." - Steven Rojas, Bachelor of Arts in Media Advertising 

MEET MORE STUDENTS
Gain Hands-On Industry Experience
Our accomplished faculty consists of educators, researchers and innovators who bring real-world knowledge into every lesson. This online media advertising degree program was awarded the UTEP Library Information Literacy Course Enhancement Grant, which is designed to foster intellectual curiosity and resourcefulness. Faculty members cultivate relationships with agencies all over the country and students have the opportunity to explore internships for hands-on industry experience.
Course Overview
We designed our online media advertising degree program with you in mind. Our hands-on curriculum is designed to give students a solid baseline understanding of the advertising world, and online classrooms provide case studies and real-life simulation exercises. 
Students take a full complement of required courses in English, mathematics, literature, social science, science, the arts, history, economics and other core subjects that provide a broad general education foundation. Click here to see the core curriculum.
A total of 120 credit hours is required to graduate, including 18 credit hours of coursework specific to media advertising. The curriculum is constantly updated to keep up with industry trends.
Media Advertising Courses
Gain an introduction to the various fields of communication.
Learn about the various aspects of communication theory that apply to all communication disciplines, ranging from intrapersonal communication to mass communication.
Study various social science methodologies used to conduct research in the field of communication.
Examine the role of advertising in society. Basic concepts include marketing message creation, budget determination, agency-client relationships, creative strategy, media considerations, and social and ethical responsibility of advertisers.
Learn how to use graphics for effective communication including typography, color, photography, design in advertising, print media, Adobe Creative Suite (Photoshop, Illustrator and InDesign) and printing methods.
Explore strategic research, problem definition, planning creativity, and ethics in advertising and public service announcements. Learn how to apply the techniques of research and the principles of communication and persuasion to the development of objectives, strategy and creative concepts. Study the theory and practice of developing appropriate messages to reach and influence target audiences. Integrate research, strategy and audio/visual methodology into the creation of concepts and copy for the primary ad media, including consumer and business media and direct response advertising.
Study the skills and concepts necessary to place advertising messages in commercial media types and vehicles. Learn how to develop national media budgets and flow charts along with media objectives, strategies and tactical executions. Also develop a competitive media plan for a national client.
Learn about strategic research, problem definition, audience definition, planning, creativity, media placement and ethics in advertising and public service campaign development. Apply the techniques of research and the principles of communication and persuasion to the development of advertising objectives, strategy and creative concepts. Incorporate all elements of an IMC approach to campaign development into a final semester project. Capstone course. Project required.
Get familiar with recent developments in new media and their growing applications in the advertising industry. Learn about state-of-the-art developments in the converging multi-platform media landscape in the United States and around the world. Also study important theories, concepts, technical knowledge and best campaign practices to prepare yourself for a career in the new media area of the advertising industry.
Discuss case studies as a means to determine appropriate management procedures, policies and responsibilities in the successful operation of advertising industries. Also learn about general sales techniques and client relationships with a focus on media sales.
Study (individually or in groups) significant areas of communication which are not covered by regular catalog offerings. May be repeated for credit when content varies.
"I have been blessed to [stay employed] during the pandemic, this degree equipped and prepared me for whatever may come. I have been able to take on freelance advertising work even when I was unable to work my usual job due to temporary closures. This degree gave me the skills I needed to pick up other work immediately and gave me the security and peace I was seeking for my future. I am incredibly grateful for this program and my time spent with UTEP Connect." - Celeste Parga, Bachelor of Arts in Media Advertising

MEET MORE STUDENTS