How to Get Your First Job as A Graduating Online Student
by
UTEP Connect
As an online student, you can't just sign up to interview with all those employers making the rounds on at graduation time. Or easily find out about internships posted at the Student Union or around classrooms. Still, there are plenty of tools you can use to land a great first job and start growing your career.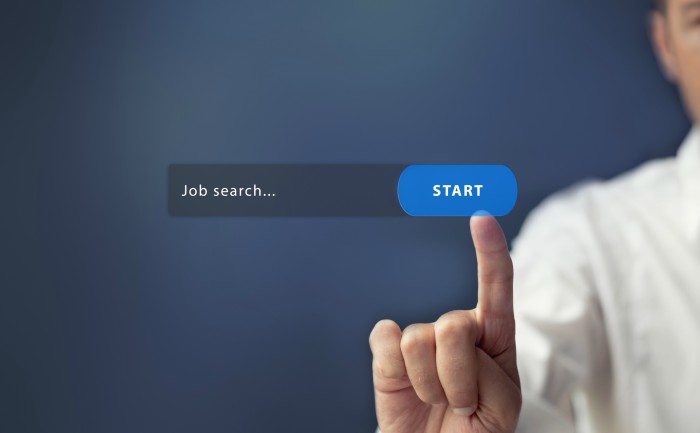 Here are 7 steps on the road to job search success:
1.      Know exactly where you want to work
So many companies use online application systems and get many applicants. Don't just play the numbers game and apply everywhere. You'll get lost. Instead, know who want to work for and, more importantly, let them know why you'd be such a great fit. 
Make a list of target companies and research them first. Are they hiring for your position? Even if they're not, consider pitching the employer – find who to contact, connect on LinkedIn and message them, or send a letter spelling out why you love their company and the value you can bring to them. 
Focus your energy and you'll have a better chance of being noticed, having a successful interview process, and getting a job. The company gets an employee that's thrilled to work specifically for them. You land a job at a company you're truly excited to work for. It's a win-win. 
2.      Respect the local job fair
If you can't attend your school's job fair, sign up for one near you. Do a search on your local state's ".gov" site. Most of them have information on local job fairs. Once you register, here are a few tips: 
Prepare –
Look for companies you like, in field you want, and research them
Tailor your career objective for each employer
Make a list of questions
Bring copies of your resume, pen, and a notebook
Practice your elevator speech
Think about typical interview questions and your response 
Go –
Dress professionally (take this seriously)
Talk to recruiters, but not too long, and get business cards
Make notes on those you meet, so you can remember in follow-ups
Be positive (don't feel insecure – everyone there is also looking)
Talk with other job-seekers to get perspective and to network 
After –
Send emails, thanking contacts
Remind them about specifics of your conversation
Ask about next steps 
3.      Network
Any of your online classmates getting jobs? Do they know of other openings? Do you have good relationships with your professors? If you do, ask if you can leverage their professional networks. 
4.      Inter-network
If there's a specific contact listed on a job board posting, research the recruiter for any common connections. LinkedIn is an ideal place to start. Did you go to the same school? Belong to any of the same groups or organizations? If they've been in the news or have any blogs or published articles, you can read and reference them when you reach out. 
5.      Surf the job sites
There are plenty of job sites out there for you to search, like CareerBuilder, Monster, and Glassdoor. To jump on any opportunity as it's posted, sign up for job alerts, listing keywords to make sure you're getting information on exactly the jobs you want. 
6.      Stay on top
Read online (or offline) periodicals in the field you want and note which companies are growing. They're the ones more likely to be hiring. Plus, you can reference any good information learned about the company if you choose to proactively contact them. It's also helpful in communications and interviews to know the latest trends. 
7.      Ask (and connect with) the experts
Use sites like Quora.com to ask questions and connect with possible employers. Quora.com is a social media website where you can ask and answer questions. The site is not as established as LinkedIn, but it's gotten a lot of buzz, especially in the tech community.
What's Next?
Considering getting a second degree or coming back to finish a degree you had previously started? Explore your options with UTEP Connect's convenient, 100% online undergraduate, graduate, and certificate programs. Our enrollment counselors are available to help. Simply reach out, and we will contact you directly.
Other related topics:
---